One of the key factors for a successful influencer marketing campaign is relevance. Able to determine and reach your target audience, as well as create engaging content relevant to your brand's product and services are all important factors when it comes to running a successful influencer marketing campaign. Relevance refers to how appropriate your message is for your audience. This also includes how your content relates to your brand offerings and how the social media influencers you partner with have a high affinity to your brand. And when it comes to the need for relevance, TikTok influencer marketing campaigns are no exception.
TikTok influencer marketing involves partnerships with influencers and online creators to produce media content posts with call-to-action to help your brand generate web traffic and sales. Unlike traditional brand advertising campaigns, TikTok influencer marketing revolves around influencers creating and sharing media content to promote your brand by making it sound more human and flexible. When people find your product or service advertisements relevant, they form a connection and attachment to your brand, which leads them to browse your website, gain more traffic, and eventually generate more sales. This is one of the reasons why selecting the most suitable TikTok influencer for your marketing campaign is vital. This, however, has become a struggle for most brands to decide which influencers to collaborate with.
In this article, we guide you through the steps to find the right influencer for your TikTok influencer marketing campaigns.
Why Use TikTok For Your Influencer Marketing?
TikTok social media have taken root and produced a significant impact in the world of modern social media marketing. The power of TikTok is something that you do not want to underestimate. TikTok, in addition to being the preferred procrastination tool for younger audiences, has had a significant impact on social media culture. 
While TikTok as a social media platform began as a dance and music mobile app for teenagers, nowadays, there are a number of brands and businesses that have built their online presence on the app. TikTok represents a significant opportunity for brands to leverage the social media platform for influencer marketing campaigns.
Below are just a few of the reasons why brands should leverage TikTok social media platform for their influencer marketing campaigns.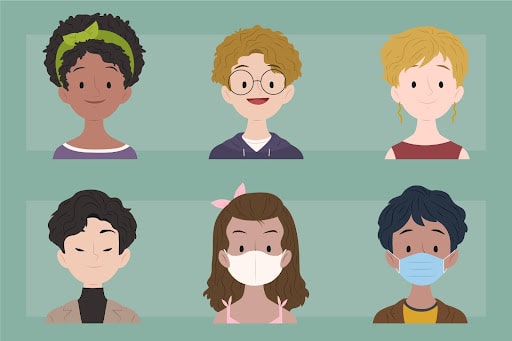 Influencers Are Big On TikTok
TikTok's algorithm makes it easier for users to find relevant video content. This makes it easier for influencers to reach audiences in their respective niches. A lot of influencers find TikTok as an effective social media platform to grow their followers by producing engaging media content and connecting to new audiences. In fact, TikTok allows influencers to include their other social media channel links in their profile biographies, making it easier for them to direct their followers to their other social media accounts. Both brands and influencers are taking advantage of this to boost their following count. This is pa
Get Online Visibility Fast
You do not need celebrity influencers to endorse your brand for a successful marketing campaign. Posted content in TikTok is shared with any other users interested in it. TikTok's system algorithm recommends video content to its users based on a number of factors. This includes adjusting what you see in your feed depending on the things you have expressed that interest you and what does not.
TikTok algorithm also considers the posted content that you have interacted with in the past, your location and language preferences, and the accounts and hashtags you follow. Instead of seeing only content entirely from the accounts you follow, the Tiktok algorithm includes the things that you will enjoy even from creators that you did not know about.
Find The Right Influencer
Finding the right influencer for your TikTok marketing campaign is not only about selecting influencers with thousands to millions of followers. It also involves a number of procedures that include searching and assessing whether the influencer suits your brand message and style.
Below are a few easy steps you can follow in finding influencers that best suit your brand.
1. Search For Prominent TikTok Influencers
Much like any other social media platform, arrange its content with the use of hashtags. And because TikTok uses hashtags, it is easier for brands to find TikTok users that post content relevant to your brand. This is all the more important when it comes to finding influencers that you want to collaborate with in your TikTok marketing campaigns.
Search For Influencers Using Hashtags
Hashtags can be the first step in finding influencers for your brand. Hashtags are a convenient tool for identifying potential influencers for your TikTok marketing campaigns. Mainly because TikTok users use specific hashtags for certain content. However, keep in mind that the hashtags TikTok influencers use do not necessarily indicate that they have an engaged and interested audience.
One way to search for TikTok influencers is according to the location you are geographically in. When you search for influencers through google, you can specify your preferred country or city. This makes searching for influencers that are a lot more relevant not just to your business branding but also to whether the influencer you want to collaborate with is able to get in contact with you physically.
Typically, brands collaborate with local influencers. This allows you to explore new strategies for your TikTok marketing content. This is also due to the fact that your audience may be limited to specific areas or regions. Collaboration with local influencers will provide you with additional benefits.
2. Check Influencers You Already Know If They Are On TikTok
TikTok has become a trend not just for brands for their marketing campaigns but also for social media influencers to help them gain more followers. In some cases, you may come across influencers you have already worked with in the past. So check to see whether they also have TikTok accounts. It is common for influencers to put their other social media accounts in their account bio.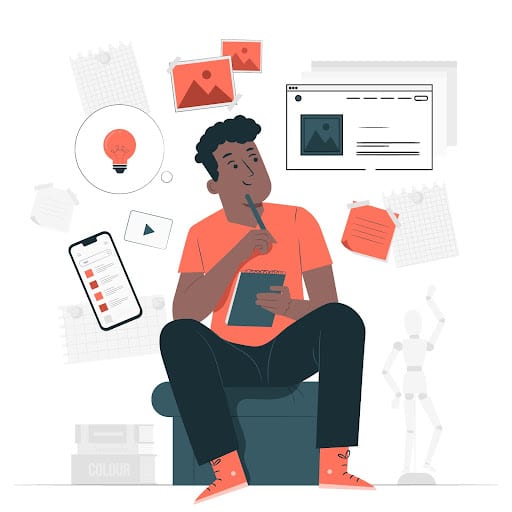 3. Analyze Their Audience
When it comes to selecting influencers, ensure that the TikTok influencer you want to collaborate with has access to your target audience. Partnering with influencers with a following that is not relevant to your target market brings loss more than gain. Before deciding on the influencer you want, analyze whether their audience has the right demographic. Evaluate their followers by location, gender, age, income, likes and dislikes, and other necessary factors that could determine the audiences' relevance to your target market.
4. Utilize Influencer Marketing Tools
Searching for prospective influencers you can collaborate with for your TikTok influencer campaign is a very grueling task. However, there are various influencer search tools you can use for your influencer marketing campaigns. A TikTok influencer search tool is intended to streamline the preceding steps into a more precise and effective process that yields more fruitful results. In using these influencer search tools, all you have to do is add your brand's industry or niche, set your location, and select other filters to help increase the accuracy of your search, where you will be then presented with a list of relevant influencers.
A tangent example of these influencer search tools is Tanke's Instagram Engagement Rate Calculator. This tool provides users easy access to user engagement analysis about specific influencers and posts. Brands and marketers can use this tool to determine whether influencers have genuine engagement with their followers.
5. Calculate Their Engagement Rate
To determine whether the influencer you want to collaborate with is adequate for your TikTok marketing, you can analyze their engagement rate based on the number of their followers and look for their previous product promotion posts from their past collaborations.
If an influencer has a large following and a powerful reach, then it might be appropriate to review their profile and contact them to negotiate a partnership with your brand.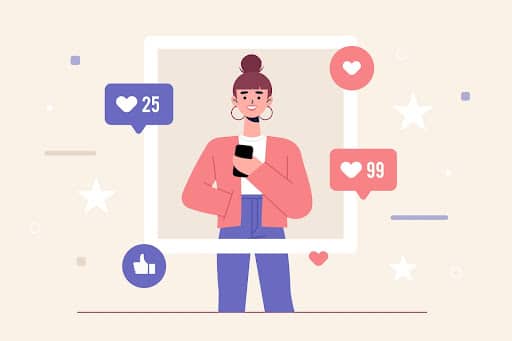 6. Work With An  Influencer Marketing Agency
To fully leverage TikTok influencer marketing, brands want to achieve a series of multiple marketing objectives simultaneously. To achieve multiple goals in a single influencer campaign, it is inevitable that brands have to pursue multiple tasks at the same time, raising the need for robust marketing campaign management.
Influencer marketing agencies are experts in the field. From the planning and execution of your campaign, guiding you through the whole process.
Agencies To Guide You Through TikTok Influencer Search
In the modern era of influencer marketing, TikTok has become the golden goose for brands and marketers. The opportunities, benefits, and advantages that TikTok social media have provided brands and businesses are limitless. Evidently, a number of brands have already made it big by capitalizing on the golden opportunities that TikTok social media has provided as a channel for influencer marketing campaigns. 
The steps mentioned above in searching for TikTok influencers that would best suit your brand's marketing campaigns, including the use of influencer search tools are all essential factors for a successful marketing campaign. Nevertheless, there are a number of brands, particularly new businesses, that are unfamiliar with the TikTok social media platform and lack connections with the influencer community. This is where influencer marketing agencies come into play.
Tanke is an influencer marketing agency established in France. Tanke provides brands influencer marketing consulting services, provides a creative approach to content strategy, effective campaign management, and thorough data analysis. 
Searching for influencers is just the tip of the iceberg in your TikTok influencer marketing campaign. Collaborate with influencer marketing agencies to help you run a successful TikTok marketing campaign.