TikTok is one fastest-growing social media platforms today. Brands see TikTok as a medium for opportunities to help them grow and develop even more effective marketing strategies.
Whether your motive is to reach new audiences, or perhaps, you want to improve your brand image and build brand awareness online, Tiktok is a social media platform that can help you achieve your brand goals. Most brands, however, are unfamiliar with TikTok social media. It makes them question whether these opportunities are relevant to their growth.
In this article, we will talk about some TikTok advertising strategy TikTok advertisement.
TikTok And How It Changed The World Of Marketing
TikTok marketing is the process of creating and sharing products and services promotional content to build brand awareness in TikTok social media. Unlike traditional advertising and other social media platforms, it is highly affordable, especially for brands with low campaign budgets. You can engage directly with your audience by creating engaging content without spending thousands of dollars just for a single advertisement.
However, simply creating and posting brand promotional content on TikTok is not enough for a hundred percent marketing success. Here are some of the effective tips that can help you improve your TikTok promotion campaign.
Collaborate with TikTok influencers
Target both new and existing audiences
1. Determine Your Audience
Before planning out the content for your promotional content, you must first assess and understand your target audiences. TikTok social media is home to a wide variety of content genres, making users in TikTok diverse.
Research your audience and learn more about their hobbies, interests, and other aspects that would determine their wants and needs.
Not all TikTok users are interested in your product or service offerings. This is why you should focus your content on the key audiences you want to reach on TikTok. Start with learning about your audiences. TikTok analytics and other third-party tools you can utilize in your TikTok content will help you create a more appealing and engaging content.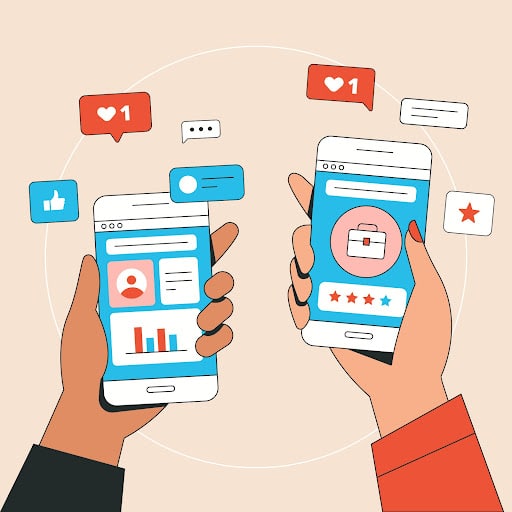 2. Utilize Social Media Trends
TikTok is known for its trends. People will follow what's hot and new. Every now and then, you can find trends emerging in TikTok, where people follow the groove. 
Keep an eye on the trending music and videos. Participating in the craze helps you determine what type of content would likely interest your audiences. Using the same theme or content as others reduces the authenticity of your promotional content, but it will help you outperform other content posts that follow the trend.
3. Use Relevant Hashtags
To make your content go viral on TikTok social media, you need to add hashtags. Like any other social media platform that enables brand advertisements, you need to rely on trending hashtags.
Include relevant hashtags to your brand and business offerings. This allows your content to gain traction not only in popular categories but also in less popular ones. This, however, does not overload your content posts with hashtags. Include some short captions that will magnify your content.
By using hashtags, your content will be displayed to people who follow those hashtags. Hashtags allow you to reach out to people according to their interests. It also helps expand your following reach. People commonly follow hashtags that relate to their interests.
This also helps users a specific content that they are interested in. TikTok users can simply use relevant hashtags in their search to discover the type of content they are looking for. This is also where TikTok hashtags can help brands reach the right people and gain more visibility in their content posts.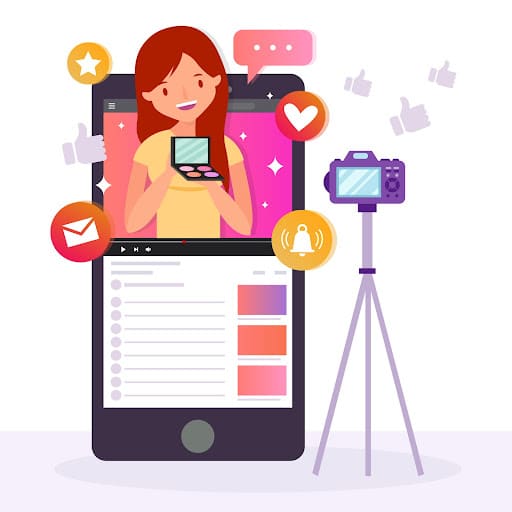 4. Collaborate With TikTok Influencers
Influencer marketing is a booming industry in the field of social media marketing and is continuously growing. TikTok's distinct culture and the social media app's functionalities have outperformed other social media platforms in terms of providing brands with marketing advantages. 
Every now and then trends emerge in TikTok. And with the existence of influencers from different backgrounds and communities, brands have various options in choosing the right influencers to collaborate with in creating effective content where brands can also utilize the influencers' following to attract target audiences.
TikTok influencers will assist you in increasing brand awareness online and connecting your brand to the right audiences, resulting in increased sales and business growth. The amounts you must invest as part of your marketing budget may differ depending on the type of influencer with whom you intend to collaborate. However, investing in influencers will help your brand achieve incredible results in the long run.
While certain trends' popularity dissipates, influencer marketing is not the same. In reality, it is undeniable that consumers continue to seek advice from online content creators on a variety of products and services.
5. Post Regularly
For you to see visible results for your brand's growth, you need to be consistent in your creative efforts. The key to thriving in TikTok is authenticity and consistency. In your TikTok advertising campaign efforts, you need to make sure that your content is unique and consistent in posting regularly. Daily posting is unnecessary but your posting schedule should be timely to the point where your audiences will be able to determine your posting pattern.
Suppose you are already having difficulty staying consistent with your posting schedule. In that case, you should create a content calendar and plan your content ideas ahead of time as part of your advertising content strategy to ensure that your content is created on time.
6. Apply 9:16 Video Format
TikTok users are primarily home for mobile videos. TikTok users mainly use their mobile devices while using the app. Given that TikTok is a mobile app, consider creating your advertising content in a 9:16 video format. This will ensure that your audience can view your content without difficulty.
Part of your content planning process should not only include the theme or genre of your content but also, you need to put an effort into choosing the right format. Creating engaging and effective content in the wrong format will render your effort useless. As a result, create your video content concisely without sacrificing any of the information you want to convey, including the entertainment factor, and use the preferred video format to help you achieve high conversion.
7. Put CTAs In Ads
A call to action (CTA) is one of the key elements to help you gain conversions in any advertising campaign. It acts as a signpost that tells your audience what to do next. Having a clear and engaging CTA provides your audiences with a clear direction. This also provides a seamless navigation experience for your audiences.
An effective call to action tells your audience exactly what will happen if they click the button. Thus, depending on your target audiences and marketing objectives, you must also make an effort to create an effective call to action by employing interactive CTAs in your advertising.
8. Target Both New And Existing Audiences
TikTok is a popular social media platform for advertising products and services. TikTok, in comparison to other social media platforms, allows brands to advertise at a lower cost, providing a cost-effective advertisement campaign.
TikTok advertising benefits for brands extend beyond its cost-effectiveness for brand advertisements. TikTok's royalty-free audio library supports brands in creating and selecting the appropriate music, sounds, and voices to add more impact to their content.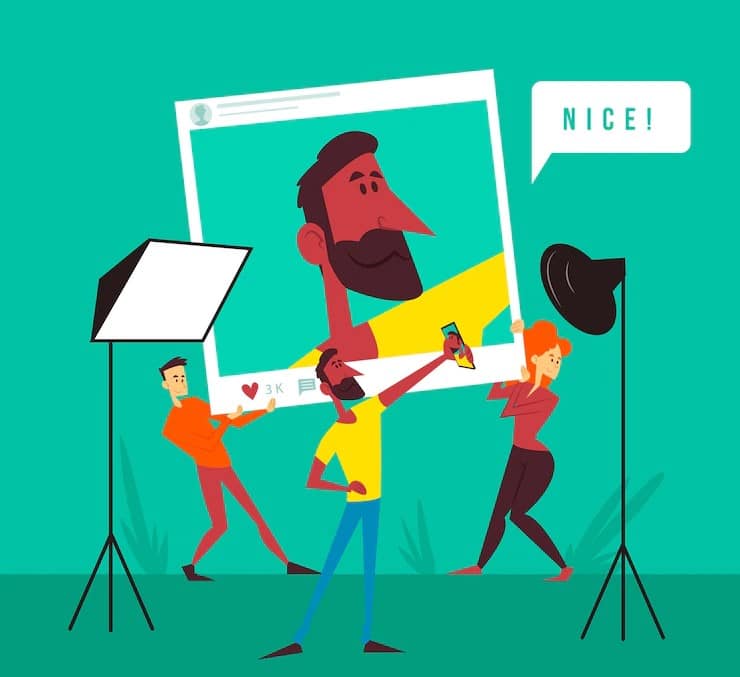 What Content Typically Performs Well On TikTok?
While it can take weeks, months, or even years for your brand to build a following on other social media platforms, this is not the case with TikTok. The reason for this is that most social media platforms adhere to the traditional social graph. TikTok, on the other hand, is making the most entertaining content more discoverable.
When creating content, you must consider more than just entertainment. Trendy content is another factor that allows your brand to connect with its target audience. Include what is popular. However, trends change over time, making it more difficult for brands to stay on top of TikTok trends.
Your TikTok Advertising Campaign Starts With Right Planning
There are several simple and easy-to-implement TikTok advertising tips and best practices brands should consider incorporating into their marketing strategy to fully leverage TikTok as an advertising platform. One of these is by using 9:16 vertical formats. Producing TikTok tailor-made content helps you generate more views and conversions for your brand. Brands' video content is also recommended to be relevant, concise, and high in energy.  
With TikTok's growing popularity and user base, brands are beginning to recognize TikTok social media as a marketing opportunity for increasing online awareness and authority. However, brands will not find success simply by diving into the platform. This is where a well-planned strategy for your TikTok advertising is an absolute necessity.
Tanke, an influencer marketing agency, assists brands in developing an effective marketing strategy and content that will help build your brand authority and the following base faster than what brands normally could.