Today, influencer marketing is a method of choice for any entrepreneur. Companies who want to expand their marketing campaign into a wider range. To know more about this method I encourage you to read more in this article.
Influencer Marketing 101
When a social media influencer works with a brand to promote its products. The influencer makes brand mentions and endorsements to help improve brand recognition. In return, the brand compensates them with cash or with free products or rewards.
What is a social media influencer?
These are individuals who gained popularity from social media platforms. They gathered followers that support their content. Can be content creators, celebrities, gamers, bloggers, etc. A good example is PewDiePie. A famous YouTuber who gained nearly 111 million subscribers as of July 2022.
You can hire these social media influencers to endorse your business or product. They can endorse it on their pages, channels, or platforms. This strategy is quite effective. Through them, your business will be able to reach a greater audience.
How can social media influencers contribute to your marketing campaign?
As I said, social media influencers have so many followers. While doing their content. They can insert a short advertisement endorsing your business or product. For example in a live stream. Where they can encourage their followers to buy or download your product. Through this process, followers will come to know your product.
How did influence marketing begin?
Influence marketing first gained recognition when social media began to replace traditional media outlets. People weren't following celebrities anymore. They were following non-celebrity social media users who had enjoyable content.
Over time, these individuals gained a sizable following. Thus they had a considerable amount of influence. Soon social influencer marketing rises due to its win-to-win cases in both the influencers and the business they endorse. Just like what people said, social media is the gold mine of the present.
Today, these social media influencers often have much more influence and reach than many celebrities do. In other words, influencers are the new celebrities. Influencers are highly trusted by their followers. And there are tons of influencer marketing statistics that back this up.
In one survey, 49 percent of customers said they relied on influencers for product recommendations. For example, those influencers that content make-up. They give guides to what make-up brands are suitable to use for certain occasions.
In another, 74 percent of people said they relied on social media to make purchasing decisions. For example, an influencer makes content about products sold online. The influencer will make a video in which he/she tries the product's effectiveness. This method is quite successful in the sales of a product if the review is positive. A survey by Fullscreen and Shareablee found that 42 percent of people watch influencer advertisements. And ended up trying a product or service recommended by those influencers.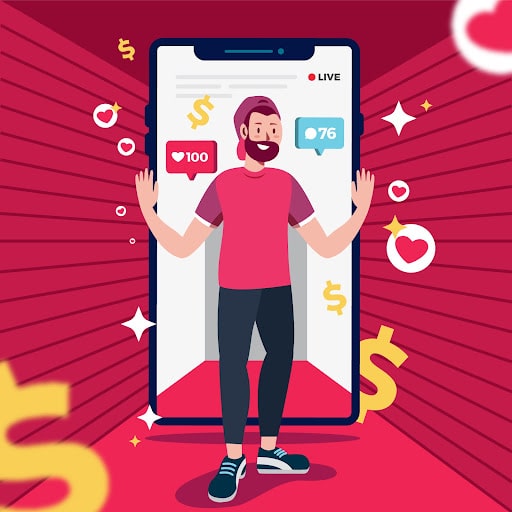 How does influence marketing work?
To make it more understandable let me give you a few images as an example of how this thing works.
This is PewDiePie, a Swedish YouTube influencer with nearly 111 million subscribers. In the photo, he is showing endorsing the smartphone brand Honor, by showing his Honor 8x.
Here is Kylie Jenner, a famous model and media influencer endorsing a product brand called Lyfe Tea.
This type of influence marketing is quite effective. Due to how huge the influence of these two influencers is over their millions of followers.
Types of influence marketing
Brand ambassadorship – A brand ambassador is an influencer who works with your brand for an extended period of time. This has many advantages because it's a form of long-term influence marketing, unlike the shorter-term strategies on this list.
Sponsored content – This is one of the most common methods of influence marketing that you'll see. Sponsored content is simply a social media post that contains an advertisement for a product or service. 
Publishing influencer content on your channels – Most influence marketing consists of media influencers. They're showcasing products on their channels. This technique flips that approach on its head. Instead, the media influencer appears on your channels. Which often drives tons of social media traffic your way. This can take the form of a single post or a "takeover". In which the media influencer has access to a brand's social media channels, usually for a day.
Discounts/affiliate links – Everyone loves discounts, and influencer-specific discounts can be powerful. These discounts are tracked using affiliate or referral links. If a brand doesn't offer a discount, it'll still use referral links to track and analyze the campaign. Discounts are almost always combined with sponsored content.

Contest and giveaways – Everyone loves to get free stuff. This is especially true for the audiences of influencers. Why? Because the influencer will only offer products that their followers are interested in. Usually, influencer contests and giveaways draw lots of attention. It can reach thousands of people.
Why is influence marketing important?
Influence marketing can do a lot for your business. Here are 3 reasons why.
Social proof – No matter what type of business you are in, you need to gain social proof. Influencers are able to magnify the effect of social proof. Just as you'd trust the opinion of a friend over that of a stranger. Followers will trust influencers' opinions more than most other people.
Example a trending product that got viral on TikTok by TikTok influencers.
Increased sales – This is the ultimate benefit of influence marketing. To understand exactly how effective it is. It's helpful to look at influencer marketing statistics. The huge influence an influencer has over a large range of people, the higher chances of increased sales on your business.
For example, a famous beauty influencer with a million followers endorsed whitening products to her followers. Surely she will be able to convince a lot of people to buy that product.
Direct connection to the audience – Influence marketing is much better than regular social media advertising. Because the people who follow influencers in your place are the same people you're trying to target.
For example, you are a game developer company. You must get a game influencer to try and advertise your gaming app to his/her followers. Which are most likely gamers as well.
7 Easy steps on how to start an influencer marketing strategy
1. Get the current picture 
The first step in building a workable influencer marketing strategy is fact-finding and actual analysis of the current market conditions. As a business or company, you may need a marketing team or marketing manager to construct the fair information and metrics available.
The information comprises an evaluation of leading innovations, current consumer behaviors, and the overall impact of external social forces.
For example, recent courses show that buyers have adjusted to the economic impact of COVID-19 and the ongoing war. Hence, total advertising – cum marketing – by top brands is estimated to fall by a massive amount.
Yet, even while considering the current world situation. Brands are still using influence marketing to connect with people while creating a feeling of well-being. Customers may have lower purchasing power right now. And some companies might be having shortages of stocks. But it is unlikely that they will forget brands that addressed their immediate needs during the world crisis.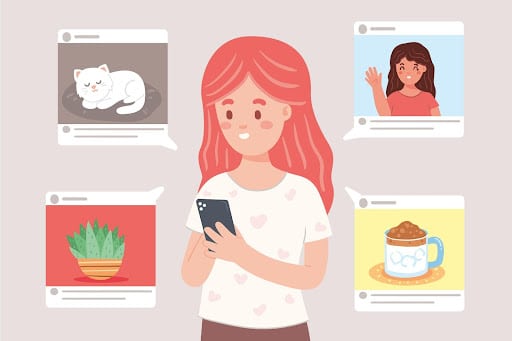 2. Define your target market
You must know who your target audience is. Your audience is a particular group of people to whom your products best appeal. You must identify your target audience by researching what age, gender, or type of people will be interested to buy your product.
For example, your product is a slimming herbal tea. Thus, your target audience will be people who have extra weight in their bodies. Mostly young adults and adults regardless of their gender. You cannot sell your product to a person who is already thin and struggling to gain some weight. That's why it is important to know who is the group of consumers that will surely benefit from the product you're selling.
Despite the inceptive impulse to emit your seeds far and wide, it is essential that you guarantee you focus on the right consumers. Always remember bad marketing is synonymous with targeting the wrong product to the wrong audience.
To be able to distinguish the right audience for your business, you must take note of these things:
Discover your best customers
Discover their interest and what appeals to them
Determine their geographic location
Know the best social media platform to reach them
Know the right time to target them
3. Find the right influencers
There are many social influencers out there. But not all influencers suit best to endorse your business. For example, you're selling beauty products. You can't hire a food influencer to endorse your beauty products since their field of expertise is different from what you're selling.
Here's a helpful guide to help you find the best influencers to suit your particular needs:
Reach: An influencer's number of followers is an essential metric in the process of boosting your brand's awareness. Evidently, the greater the number of followers the bigger their influence is. Nevertheless, it is essential to find out whether these followers are active or merely fluff.
Engagement: Influence marketing is also about ensuring these audiences are actively participating in the content which you present. A good influencer can call his audience to action when needed, thus helping ensure that you achieve the required results.

Relevance: Influence marketing is simply about using the leverage of the right person to reach a target audience. Ask yourself if the influencer, and their audience, are the perfect partners for your brand.
4. Take advantage of micro-influencers
Micro-Influencers are popular bloggers, vloggers, or social media authorities who cater to a specific niche. Usually, they don't have a particularly high number of followers, but what they do have is the ability to generate greater engagement through the content they provide.
Micro-Influencers are far easier to deal with and are significantly more effective in driving direct sales. Considering the level of active participation in their content, Micro-influencers are the ideal solution when it comes to a specific call to action.
5. Reach out to influencers
Finding the right influencer is one thing, convincing them to work with you is another. To impress an influencer you will need to sound convincing and come armed with a well-prepared and well-presented pitch. 
To reach out to them, your company can send a personal message on their social media platforms, or through a direct and customized email. It is important to state how much you're willing to pay them. You can choose either monetary payment or you can also have the option of offering your influencers free products in return for shout-outs or brand endorsements.
6. Craft your campaign
Carefully take notes of things you should consider. If you already have influencers who can endorse your product. Set a meeting with them. Carefully plan out strategies of ways to advertise effectively by making advertisement posts on their pages, channels, or platforms. A carefully planned marketing campaign tends to bring good results to your business.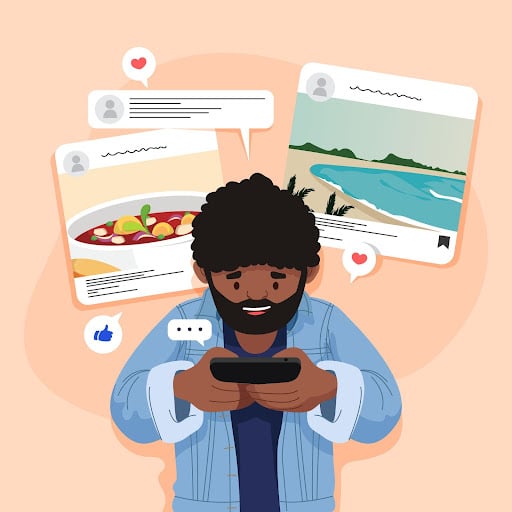 Here's one last thing to remember when you are about to be engrossed in an Influencer marketing strategy. Some of the most constructive goals which you set for yourself should include the following: 
Increasing brand awareness
Directly increasing sales
Reaching new/target audience
Once you have set your campaign goals, it is time to identify the metrics which will be used to measure them.
Your performance metrics could include: 
Increase in brand engagement
Influencer Marketing Platform
What is an influencer marketing platform?
An Influencer Marketing Platform is a software solution designed to assist brands with their Influencer Marketing Campaigns. It provides influencer discovery tools for brands and agencies, and some also offer massive searchable databases of potential influencers, using clever algorithms.
These platforms act as support to make life easier for both agencies and brands when managing and working with influencers. Most brand owners prefer an opt-in method for influencers, where the staff of the influence marketing platform can assess potential influencers and check that they are genuine and willing to work with brands. 
More recently influence marketing platforms have expanded the list of what they offer. From campaign management, influencer marketplaces, and relationship management, to third-party analytics, and influencer content amplification.
Example of influence marketing platforms:
Grin – is a model of how to do things right. Grin's philosophy is that influence marketing is marketing to the influencer. If you build a trusting relationship with them, all else falls into place. Grin's focus is on eCommerce businesses with integrations into some of the major shopping platforms.
LTK – From planning to casting to data analysis, it offers end-to-end creator campaign management as well as a consumer shopping app for sales. So, not only do they appeal to brands but also shoppers and use distributed original content to bring all parties together.
Creator.co – provides surprisingly in-depth data on these influencers and their audiences. They present "Deep Insights" reports for any influencer, offering all the data you would expect but with greater context than is typical.
CreatorIQ – relies on tech to not only simplify the influence marketing process, but also to solve problems that have long plagued the industry: follower fraud, inflated reach metrics, and inauthentic/mercenary influencers.
Upfluence – is a self-serve platform, allowing it to set its pricing at a level affordable by small and medium-sized businesses, although companies like Microsoft and PayPal also utilize its services. It has recently grown out of two products – Facade, a social media search engine, and Publisher, an influencer relationship management system.
Traackr – is one of the oldest influence marketing platforms, dating back to 2008. It has survived because it has evolved. The company now specializes in influencer relationship management and has built an online platform to enable this to happen.
Influencer Marketing Agencies
What is an influencer marketing agency?
These are specialized marketing agencies designed to create and operate your influencer campaign for you, including influencer selection.
These agencies work with brands and influencers to navigate marketing campaigns, predominantly via social media. Some agencies specialize in producing influencer campaigns using just one or two social networks, while others are happy to work with influencers on virtually every social channel. 
Full-service marketing agencies manage campaigns from start to finish. They organize everything from the ideation and planning up to the reporting at the campaign's conclusion. In short, in the process of your marketing campaign, influencer marketing agencies will be your partner all throughout the process.
What do influencer marketing agencies do?
These marketing agencies strategize, execute, and manage influencer marketing campaigns for their clients. These can take various forms, including product placement, sponsored content, paid sponsorships, and more overt advertising by influencers for brands.
Here are some of the services they can offer:
Make the creative and content strategy (e.g., hashtags, locations, timings, influencer niche selections, how to communicate the main campaign message, and platforms.)
Produce the campaign timeline
Find relevant insights on the brand, competitors, industry, and audience
Find and select the most relevant influencers for the brand and campaign
Analyze potential influencers to ensure that they are the best for the campaign
Outreach to the influencers, brief them, and contact them
Manage the influencers and produce the content with them, so the brands don't have to
Handle all communications with influencers
Decide on success metrics, and guarantee results at the start of the campaign
Example of influence marketing agencies:
Tanke – is specializing in influencer strategies. Tanke advises their clients on the creation and optimization of influencer programs maximizing impact on digital and social media, and creating social proof of their brand values.
Viral Nation – is a global influence marketing and talent agency, representing social media influencers on the most visual social media channels of Instagram, Vine, YouTube, and Snapchat.
Ubiquitous – focusing on TikTok influence marketing, Ubiquitous now takes its data-driven marketing solutions across other platforms, including Instagram and YouTube.
Influencer Marketing Factory – offers influence marketing services for Instagram, TikTok, and YouTube. They support clients from A-Z, creating influencer marketing campaigns that are effective.
NeoReach – offers managed services and full-service influence marketing. The team devises a strategy derived from multiple data sources. It includes channel-specific opportunities across all major social platforms, including Instagram.
The Shelf – is a full-service influencer marketing creative and strategy agency with a proprietary SaaS platform to plan, execute, manage and optimize their clients' campaigns. They use data to match brands with the influencers they believe will deliver the best results.
Conclusion
It is evident that influencer marketing is much more than a trend. This is the innovation of marketing that is modifying how people interact with brands. Tapping into its rich benefits might be what your business needs. With this particular strategy, your brand can double its sales while achieving high visibility on multiple social media platforms. Know what marketing platforms and marketing agencies best suit the needs of your company's marketing campaign. Having knowledge will always be an advantage.
This new method of marketing is very effective, and it's here to stay. So, give it a try, and see what it can do for your business. If you take the right approach and follow the guide in this article, don't be surprised if you start getting hundreds or even thousands of new customers and, of course, sales.
But if you're still undecided and perhaps confused about what marketing platform or marketing agency to choose. Specialist marketing agencies, such as Tanke can surely deliver the best campaign result you seek.