How have successful brands made their advertising campaigns stand out amid the vast and fierce competition in social media marketing?
Increasing brand awareness is essential if you want to establish brand authority online, increase conversion, and increase revenue. With the fierce competition in the industry today, simply increasing brand awareness online is not something brands consider a minor improvement, but rather their lifeline.
Using social media platforms to build brand awareness is one of the most effective methods. Most social media platforms now allow brand advertisements and other advertising strategies to increase online awareness. And TikTok is one of the popular social media marketing platforms that has proven to be a successful channel for brand marketing campaigns. This is how the TikTok influencer agency helps businesses boost their brand awareness online.
TikTok Social Media Influencers
Working with social media influencers benefits are not limited to increasing your brand awareness and conversions. Collaborating with them provides you with more value, such as
They Assist In Your Content Strategy
People search for fresh and engaging content. But coming up with something new for your brand advertising content strategy is not an easy task. 
Social media influencers are also creators who are constantly looking for new ideas for their content. This is why working with social media influencers helps brands come up with new and innovative ideas for their advertising campaigns. Influencers are experts in making content that excites their social media followers. And since they put a lot of effort in their content creation to catch the attention and please their audiences, collaborating with influencers will tremendously benefit you in your brand marketing efforts.
Opens New Opportunities
Most creators have their style or way of conveying their message to their followers. You may have considered incorporating a specific influencer's styles or content strategies into your brand advertising campaign content, but social media licensing agreements prevent you from doing so.
Working with social media influencers for your TikTok brand campaigns allows you to incorporate content ideas from influencers into your strategies, wherein most cases, they promote your brand through their social media accounts.
Help You Reach The Right Audience
Social media influencers are experts in their niche. Their followers trust them, and where in fact, people are most probably to believe their opinions and the things they say, including their product or service promotions.
By working with influencers, you can also check their follower demographics for you to know exactly who you will be reaching. In this way, you will also be able to adapt your marketing strategy to what your audiences would be interested in.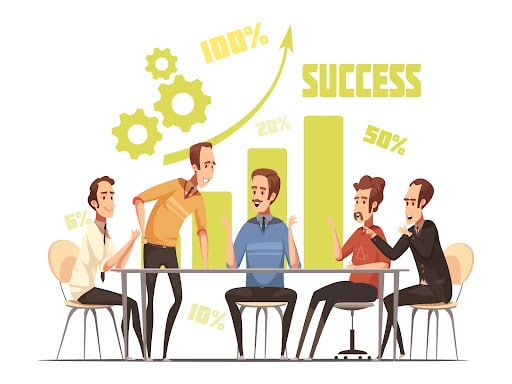 TikTok Influencer Marketing Major Benefits
The increasing user number of TikTok offers brands the opportunity to boost their identity and connect with large audiences. Here is why:
• Build Brand Identity
Social media influencer collaborations generate leads and increase sales. TikTok influencer varies according to their niche and expertise. 
1. Paid Ads
TikTok paid ads are also an excellent way to increase brand awareness on the platform. In some cases, it even outperforms other marketing campaign strategies in terms of engagement. Paid ads, on the other hand, can be expensive, making them difficult for small and new businesses to invest in.
2.. Hashtag Challenge
Hashtags allow your brand to take advantage of popular trends. By tailoring your content to a popular trend, you can greatly increase the number of views your videos receive.
Participating in a hashtag challenge is more likely to provide your brand with tremendous exposure, awareness, and engagement.
3. Working With Influencers
Collaboration with TikTok social media influencers will provide you with tremendous advantages. By working with influencers, you can access their followers. Furthermore, no one knows how to create engaging TikTok content better than an influencer who has amassed many followers and achieved success on the platform.
Why Work With Influencer Marketing Agencies
Working directly with social media influencers can be difficult for some brands. Without the right knowledge and skills as part of your arsenal, you will be having a hard time thriving in today's fierce and competitive marketing industry.
Influencer marketing agencies are creative marketing agencies that connect your brand to social media influencers and content creators, with the goal of building effective marketing strategies for successful marketing campaigns. 
Influencer marketing agencies are responsible for finding and determining the right and effective match between your brand and the influencer, including the influencer's capability to generate creative ideas and content that is most natural and relevant to your brand's niche. Generating an effective campaign format and providing thorough and elaborate reporting also lie within what brands would benefit from working with influencer marketing agencies.
Still unsure whether working with influencer marketing agencies would provide benefit for you with good results in your brand campaigns? Below will talk more about the other benefits of working with influencer marketing agencies.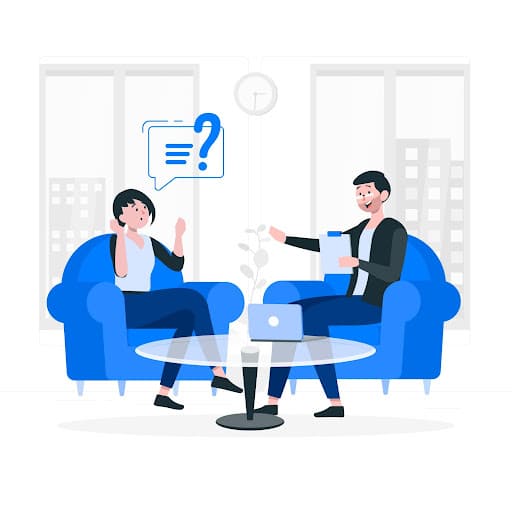 1. Offer Expert Advice
One of the primary responsibilities of Influencer Marketing agencies is to teach you the ins and outs of digital marketing. They will teach you the fundamentals of modern marketing and the components required to become successful in the field. Influencer Marketing agencies can still serve as mentors and consultants.
Influencer marketing agencies have years of industry experience and can provide insights and perspectives to assist you in developing effective marketing strategies. Through these fresh insights, brands may discover aspects of their marketing strategies that need to be improved, as well as marketing initiatives that will lead to success.
2. Checks Content Quality
The content strategy that you currently planning right now might now be the best content idea that would lead your marketing campaign to success. Influencer marketing agencies have both the knowledge and necessary tools to analyze and determine which content will help your marketing campaign reach a high return on investment.
3. Provides Time-Efficient Strategies
Influencer marketing agencies streamline the tasks you should be doing, including the issues you meet in the planning, launch, and management of your campaigns. Partnering with influencer marketing agencies helps you save time. And since they are experts in the industry, their work process and strategies will give insights and teaches you the things you need to prioritize.
Influencer marketing agencies are here to make your marketing campaigns a lot of easier-fewer responsibilities and save time. 
4. Connects Brands To High Product Affinity Influencers
Compatibility is the key to influencer marketing. One of the most common mistakes in influencer marketing is failing to assess whether the influencer with whom you want to collaborate with has a strong affinity for your brand and is compatible with your target audience.
Brands only need to choose influencers based on their number of followers and engagement. However, in order to achieve a higher return on investment, you must look harder for social media influencers who can represent your brand in the most natural way.
There are a number of factors brands need to consider other than the influencer's following count. Influencer marketing agencies are experts when it comes to choosing influencers to collaborate with your marketing campaigns.
5. Handles The Paper Works
Marketing involves a lot of paperwork. Creating documents in proper format and keeping them organized are tasks that need a lot of attention, time, and manpower. Connecting with influencers to promote your brand will already need a lot of paperwork that needs to be done., not forgetting the legal documents that it accompanies.
If you don't want to be overwhelmed by paperwork, team up with influencer marketing agencies.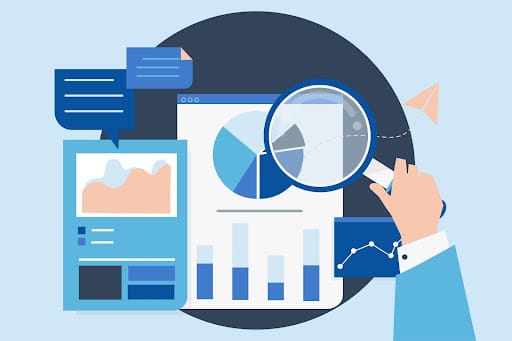 6. Measure Data Insights
Data insight is essential for all marketing campaigns. Data insights are used by influencer marketing agencies to assess and predict consumer behavior. For brands without analytics manpower, collecting and analyzing raw data can be burdensome.
In some cases, brands fail to recognize the value of data insights in marketing. Working with influencer marketing agencies can help brands with data collection and analysis in this situation.
7. Provides Truthful Criticisms
Influencer marketing agencies assist you in your marketing campaigns to help your brand grow. They'll provide services that would ease your marketing efforts for your brand campaigns. This does not mean that you won't have any say in your marketing strategies, including the planning and execution. However, influencer marketing agencies will not hesitate to give constructive criticisms. They generally have the experience and the idea of what does and what does not work in the world of influencer marketing.
8. Help Maintain Brand Stability
To some degree, an influencer marketing agency will help you build and maintain relationships. And the more you work with an influencer marketing agency, the more people you'll be able to meet not just limited to the influencer you are and have collaborated with, but also includes keeping a good relationship with the production team.
Leverage TikTok Marketing By Working With Influencers
TikTok influencer marketing has gained tremendous popularity since its founding. Adding another social media platform for your brand marketing may appear daunting, but given the number of successful brands on the platform, it is well worth the investment. TikTok marketing, however, to some brands, is not still a field which they are familiar with. This is where a TikTok influencer agency can help solve this problem.
When choosing the right influencer marketing agency for your TikTok marketing campaigns, you should first consider the factors that will determine whether they see your brand as something they want to grow with, not just for the sake of the business. A good influencer marketing agency should not be satisfied with simply assisting brands in increasing their online visibility. It is also about making real connections and forging authentic engagement with your brand's audience.
Still having second thoughts about whether to work with influencer marketing agencies? Tanke, a Paris-based influencer marketing agency, can provide all of the benefits and advantages that brands expect when working with a TikTok influencer agency for their marketing campaigns.