TikTok has seized the top place as the social media app with the most downloads worldwide after seeing tremendous growth since its 2016 launch. It has become a zeitgeist of our time and is changing how social media is used, with more than 3 billion downloads overall and over 1 billion active users. TikTok has made remarkable levels of popularity. Additionally, it offers a huge possibility for influencer marketing because it is a platform designed for user-generated content and authenticity.
You know we're talking about TikTok. It's rapidly rising to the top of the list of platforms for influencer advertising. A new breed of influencers is rising from this social network as it continues to develop tremendously, and their talent for creating amusing, creative, and viral pieces of content works wonderfully for advertising a variety of goods. The usage of TikTok influencer marketing by businesses is understandable given this. TikTok influencers may assist brands in generating more authentic content, gaining more visibility, and earning the audience's trust.
Because TikTok is made for sharing incredibly brief videos, clips can only be 15 seconds long. However, clips may be stitched together to make longer videos. Although this might appear quite restricting, TikTok's incredibly short length is also what makes it so successful since users and artists can both consume absolutely massive volumes of material in such a short amount of time.
But how does influencer marketing on TikTok function? Nevertheless, read this post and use it as your comprehensive strategy to succeed in 2022 if you're interested in navigating the challenges and successes of influencer marketing on TikTok as a marketer or a business owner.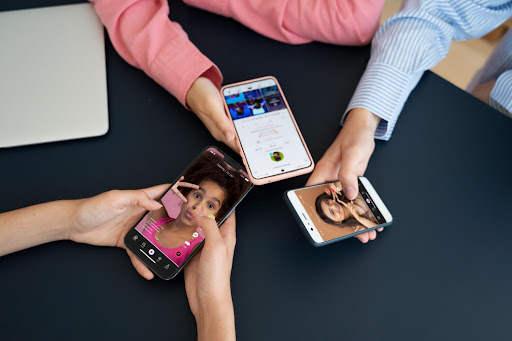 What Is the Process for TikTok Influencer Marketing?
Influencer marketing on TikTok is a video-based type of online media advertising that focuses on promoting products or services through well-known content creators on the platform. This snowball marketing generally involves challenges—dance, cosmetics, hashtags—to encourage audience engagement that will create trends and generate information.
TikTok's popularity is largely attributable to its format, which allows users to build custom videos using pre-existing music, filters, and song and dance routines. This makes it simple for almost anybody to generate videos that are engaging and also in line with popular trends and preferences. 
Here is our guide to getting started with influencer marketing on a social media platform with lots of features:
1. Set your campaign's objectives.
Have a campaign with a strong marketing strategy, deliverables that are perfectly understandable, a schedule, and goals. Have a project sheet to keep you on track, and be sure you fill it out with the information below:
Action plan
Campaign information
Timeline and target date
Estimated costs and budgeting
Payment rates
Guidelines and agreements
2. Switch to a business account on TikTok.
This enables you to gain more insights, which will help you understand your potential consumers better. You may get information on your following, content, engagement, and more using TikTok Analytics. Additionally, you get access to a collection of royalty-free sounds and additional business features.
How to execute it:
Go to 'Settings and privacy'
Select 'Manage account'
Under 'Account Control', select 'Switch to Business Account'
3. Determine which marketing campaign perfectly suited your brand and objectives.
There are several strategies to execute an influencer marketing campaign. Check out this list of TikTok marketing campaigns to see which one will ultimately benefit your brand's goals.
A few well-known TikTok influencer marketing campaigns are:
Sponsored content
Hashtag challenges
Profile takeover
Product reviews
Product tutorials
Giveaways
Affiliate links
4. Clarify the terms of content usage rights.
Repurposing influencer-generated content may help you get the most out of a successful marketing campaign.
By transforming TikTok material into new formats including still photos, short videos, and quotes that can be utilized in email marketing, social media, and your company website, you can repurpose TikTok content.
Regardless of the fact that influencer marketing is not a new concept, it is crucial that your brand's repurposing rights are spelled out in your contract and have the approval of the content creator.
5. Costs and returns
Your marketing campaign's size is often determined by the project budget. Most business owners would look at how much money they need to spend on influencer marketing in order to get the desired results. Here's what we found in our research:
19% of businesses spent $1,000 to $10,000 on influencer marketing in 2019.
In 17% of the businesses, influencer marketing receives 50% of the overall marketing expenditure.
In the same year, 36% of businesses offered product samples as payment to influencers.
$5 for a TikTok video with a nano-influencer is the most affordable influencer marketing campaign you can do.
The cheapest possible influencer marketing campaign you can have is $5 for a TikTok video with a nano-influencer.
For mega-influencers, the most expensive option starts at $2,500 per TikTok post.
Businesses typically return $5.20 on every dollar invested in influencer marketing. However, given that the best campaigns may create $20 for every dollar spent while the worst ones break even, this shows a significant variation in ROI. It's safe to assume that the campaign's success will depend on good planning.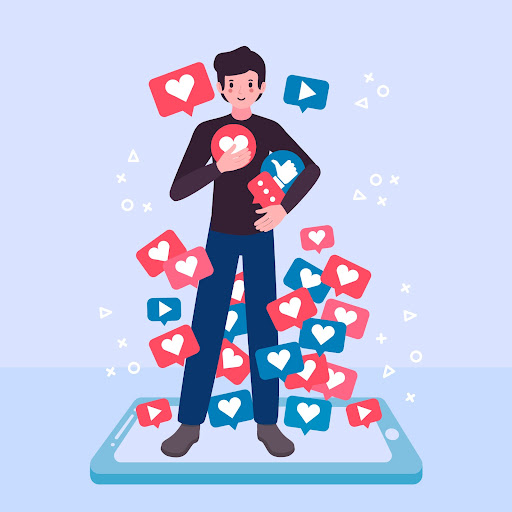 The Benefits of Utilizing TikTok Influencer Marketing for Your Business
People are more likely to trust someone they have a connection with. On TikTok, influencers may quickly and easily create trust, and their followers will be eager to see the businesses and brands they want to support online. Another reason why TikTok influencer marketing is a great investment is because of this. 
Consider these benefits of TikTok influencer marketing for your brand if you want to expand your digital marketing efforts and target new niches and customers:
1. Content production may be made much easier using TikTok influencer marketing.
Influencers put together a lot of effort to develop their audiences. Influencers are the ones who are most conscious of how their audience reacts. And as a result, they'll undoubtedly want to produce and share material that's in line with their own brand—as long as you give them permission, of course.
Your team will be able to focus on other areas of your campaign by giving key opinion leaders (KOLs) more freedom to develop interesting material on their own.
2. The UX can be less disruptive by using TikTok influencer marketing.
Even marketers agree that being overwhelmed with advertisements while scrolling through our feeds is not a pleasant experience. 
Fortunately, TikTok may be the ideal software for utilizing influencers. TikTok influencer marketing may include these advertisements in naturally happening, organic content, reducing the visibility of their existence.
3. Influencer marketing on TikTok may support boosting sales.
Influencers offer native content, and by including them in your TikTok marketing strategy, you can use them to generate more native content that appeals to your target audience, raising brand recognition and, ultimately, sales.
According to research, influencers can affect a customer's buying decision overall. People are more open to brand promotion because they respect and value the opinions of their preferred influencers. 
The data from the DMI Blog shows that 49% of respondents admitted to making purchases as a result of influencer recommendations.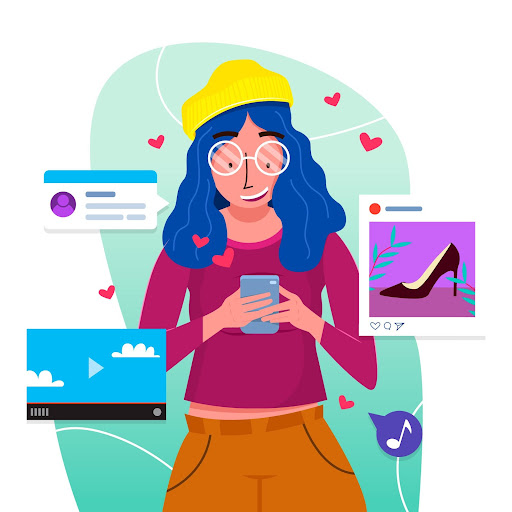 How To Plan A TikTok Influencer Marketing Campaign?
Social media users generally dislike branded content that feels obviously promotional, especially on TikTok, where authenticity is valued above all else.
TikTok influencers have an advantage over businesses since they are social media natives themselves. They are effective at connecting to it and establishing connections with their target audience.
In consideration of this, consider these simple guidelines for developing a TikTok influencer marketing campaign:
1. Set the objectives and budget for your TikTok influencer marketing campaign
You should think about a number of factors before reaching out to TikTok influencers for collaborations as they will determine the course of your TikTok influencer marketing campaign.
Start by deciding what you want your campaign to accomplish, the message you want to convey, the funding you have, how long you want it to last, and how many influencers you need to work with.  
Like other social media platforms, TikTok works similarly. A creator may be contacted by businesses to take part in influencer marketing campaigns if they become highly well-known. 
But what should you expect to pay for TikTok influencers? The element that most significantly affects marketing expenses is the size of the influencer you wish to use.
The following are the things to check when paying a TikTok influencer:
Look at the number of followers they have 
When determining how much a TikToker should be paid for brand partnerships, their number of followers is a crucial factor. 
Mega influencers want the highest fees for sponsorships, whereas tiny and nano influencers demand the lowest fees (obviously). However, you might be curious as to how much a TikTok influencer would charge you per post.
These are the rates charged by various tiers of TikTok influencers per post, here's what we found in our research:
The standard fee per sponsored post from nano creators is $5 to $25.
The standard fee per sponsored post from micro creators is  $25 to $125.
The standard fee per sponsored post from mid-tier creators is $125 to $1K.
The standard fee per sponsored post from macro creators is $1K – $2K.
The standard fee per sponsored post from mega creators is $2k.
Just to be clear:
A nano influencer only has 10,000 or fewer followers.
A micro-influencer usually has 10 to 50k followers.
A mid-tier influencer has between 50 and 500k followers.
A macro-influencer having 500k to 1 million followers.
The more famous mega influencers have more than 1 million followers, which is astounding.
However, as a brand owner, you may estimate the cost of a TikTok influencer as much as you like based on these factors when setting the budget for your influencer campaign. Negotiation is normal, so be sure you leave room for it.
Make sure the audience of your brand partner is active.
The number of followers isn't the only critical requirement to consider! A TikToker's engagement rate is often much lower when they have a very huge following. To get the most out of your advertising, you should invest in influencers that are actively engaging a sizable portion of their audience. 
The number of views and engagement rates are other factors to consider. Find the right balance with a TikToker that has a sizable audience and a high rate of engagement. Influencers that provide both of these things to your brand are most valuable and are likely to charge more.
The following will determine the cost of TikTok endorsement deals based on these factors:
Cost per engagement (CPE) – how many people have liked, shared, or commented
Cost per acquisition (CPAc) – the volume of leads or sales produced
Cost per click (CPC) – the number of customer interactions with your influencer's content that results in actions
Additionally, keep in mind that TikTok advertising often cost $10 for every 1000 views. Additionally, TikTok has a rule that requires that you must invest a $500 minimum on a campaign. You must spend a minimum of $500 on a campaign according to TikTok's rules.
Although the TikTok money calculator is the ideal tool for figuring out how much to pay TikTok influencers for your business deal, you can always use it to establish a fixed price for your TikTok marketing campaign.
2. Choose the right TikTok influencers for your marketing campaign
You have a range of options as a social media manager when choosing the best KOLs for your TikTok influencer marketing strategy.
You may either utilize specialized tools to identify talent or spend time going through TikTok to see who your target audience is already connecting with.
Dovetale, Klear, or TikTok's Creator Marketplace are just a few examples of software that look at everything from the audience and age to the content type.
Conduct a marketing background check before selecting your TikTok influencers to make sure that their supporter base, reputation, and content are a suitable match for your business.
The likes, comments, and shares of an influencer may disclose a lot about them. Even while they could get a lot of views on TikTok, they might not be a good fit for your company if people talk negatively about their brand there.
Therefore, you must confirm if they have a comparable target audience, have favorable engagement on TikTok, and hold the same values and interests as your brand.
3. Contact TikTok influencers and inform them about your campaign
After selecting your influencers, you may start contacting them to share the campaign's message and its deliverables with them.
Make sure you give your influencer outreach message some effort. Your initial conversation with a creative may make or break a great relationship.
You only have one chance to make a solid first impression. This is why it's so important to be honest, establish yourself, explain the idea behind the campaign, and request the standard influencer fees.
4. Send away your brand and approve of the created content
Make sure the items influencers are utilizing in your campaign arrive to them 1-2 weeks prior to publication dates if your campaign involves things that must be shipped out. They will have extra time to prepare their content if they carry out this.
It's important to remember that you could not have total control over the message. On TikTok, the content is meant to be user-generated and impromptu.
Influencers may run with your concept, hashtag, or filter in successful TikTok campaigns as opposed to promoting a certain brand message and expecting just certain types of engagement. And while you give clear directives, you should use caution when placing excessive limitations on the KOLs.
It would be better if you offered them creative freedom to engage their target audience with this sponsored material. In the end, they are the ones who understand their audience the best. 
Many companies may find it difficult to apply this aspect of TikTok since they want to be in full control of their identity and the message they want to spread.
Before permitting them to upload the material to their channels after receiving it, you must evaluate it to see whether it complies with the standards. You must get in touch with the influencers ahead of time and let them know when it is best for them to publish.
5. Determine the effectiveness of your TikTok influencer marketing strategy.
Tracking TikTok metrics like reach, views, and engagement metrics such as likes, comments, shares, and saves can help you gauge the success of your influencer marketing campaign on the TikTok platform.
The biggest metric barrier for marketers is the difficulty of launching and assessing campaigns with several influencers simultaneously. TikTok metrics may be useful in this regard because they automatically collect, examine, and present your data in-depth. However, some data will need to be manually gathered because you are dealing with many creators at once.
In order to increase website traffic and direct users' followers to stores, TikTok creators may also include links to their profiles. You must ask each influencer for information on the number of link hits after your TikTok influencer marketing campaign is over. 
You'll ultimately need to put all the information into a TikTok analytics report to figure out what kind of content was successful, monitor how your budget was used, and organize your upcoming efforts.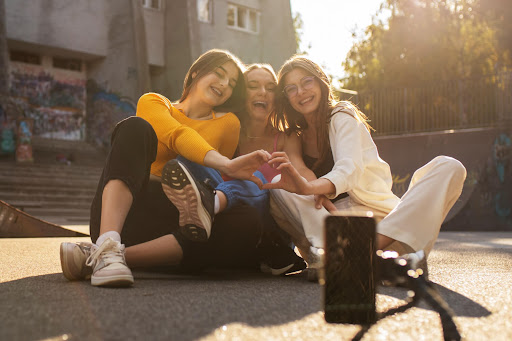 You Don't Have To TikTok Alone
Gen Z is notoriously difficult for marketers to engage because of their utter contempt for anything that even somewhat resembles traditional advertising. To avoid being overly pushy when selling on TikTok, social media managers use influencer marketing on TikTok. TikTok influencer marketing is a part of the marketing industry that is always growing since research suggests that viewers are more inclined to convert based on word of mouth.
You have all the tools and knowledge necessary to execute a successful TikTok influencer marketing guide after reading this article.  We hope that this article was useful to you and that it gives you more courage to explore the world of TikTok influencer marketing.

TikTok influencer marketing may still be frustrating, though. You must understand the platform's nuances, track down relevant influencers, and maintain connections while dancing to seamless transitions. Simply visit the Tanke blog for additional information on understanding the expenses of influencer marketing across all platforms, and you will receive all the support necessary to advance your business. Tanke is an influencer marketing agency that assists you in developing a smart plan, connects your company with influencers, and helps you select the best kind of partnership for your TikTok marketing campaign.