It is impossible to underestimate the influence of TikTok. The social media platform with the fastest growth, TikTok just surpassed YouTube and nearly broke the internet last year as the most popular website worldwide and in terms of average view time on Android smartphones. It has also surpassed 3 billion downloads, making it the first app outside of Facebook to accomplish this.
TikTok offers a game-changing opportunity in the field of digital marketing. The important points are there's still a lot to learn about the short-form, low-quality video format and that many of the best practices that marketers are exposed to from other social platforms do not apply here.
It could even be more important for marketers to be engaged on TikTok than on any other social media platform. This is due to the tremendous potential it offers to boost sales and bring in money for your small business. Not bad for the app renowned for viral lip-synching videos and dancing crazes.
Although it may not seem like it at first, TikTok is a massive industry. This guide will walk you through efficient tactics for a profitable TikTok marketing campaign. It will put you on the right path to creating an effective strategy for raising brand awareness across each channel.
What Is TikTok Marketing
TikTok marketing is the process of utilizing the app to advertise a company, product, or service. With numerous methods, such as influencer marketing, TikTok advertising, and the production of naturally viral content. 
Develop active communities
Boost awareness of your brand
Collect consumer and audience opinions
Promote your products and services
Provide customer service
Sell products and services
Successful TikTok Marketing Strategy Tips
Creating Funny Video Content To Catch Audience Attention
All in all, fast-forward video is all about having fun. Over 80% of audiences in their mid-twenties say they want to see the funny content of brands. This is a great opportunity to experiment, take risks, and have fun with types of content you have never done before, such as hashtag or dance challenges. Check out what TikTok influencers are doing and consider integrating user-generated content into your strategy.
Creating Constant Partnerships with TikTok Influencers
Influencer marketing has become a place focused on creators, and consumers are now looking for content on TikTok that entertains and educates. Your brand should look to reinvigorate your influencer strategy on both TikTok and Instagram by working with influential creators who are able to bring your brand message to life in many meaningful ways. In the world of Instagram, you are able to make use of the unified suite of tools to feature creators in various ways, including your feed, Stories, video, and Instagram Reels.
Make TikTok Ads A Priority
You may change the way you think about digital marketing advertising on TikTok. The success of the campaign was determined by hashtag views, following increases, and video views. Examine your feed for the videos that exceed the others. All of those are your top ad candidates. Put some money behind them to attract as many eyeballs to your brand as possible. This can help your brand gain TikTok followers quickly.
Discover Current TikTok Trends
Catching on trends and adding to the discussion is one of the most crucial aspects to consider when determining when to go viral on TikTok or Instagram and developing your approach. Keep an eye on what's popular in the For You and Discovery sections to adapt the material to your specific brand voice. Make it a habit to view the very first ten videos on each platform and look for consistency in hashtags, noises, special effects, and transitions. There is always something your brand can use to expand its reach. Find innovative methods to incorporate your business into current TikTok trends and stand out from the pack.
Setting Goals That Are In Line With Your Brand's Objectives
You may make TikToks for enjoyment, but it's ideal to have goals to achieve that are related to your entire company's goals. Whether you want to achieve a higher audience, increase brand image, raise product awareness, or strengthen customer connections through interaction, it's critical to justify your efforts. Consider utilizing the smart goal framework or similar template to establish goals that are more precise, quantifiable, achievable, pertinent, and timely.
Proper Use Of Hashtags
Although relevant hashtags should be included in your films, you must generally avoid the most famous generic hashtags. Your films are more likely to get drowned out by a sea of stuff. It is preferable to get your videos to stand out in less popular categories. As with any marketing, you want your videos to be seen by the people who are most related to your campaign, so don't rely just on popular hashtags.
Create Interesting Videos With Detailed Descriptions
You want your films to be aesthetically appealing without seeming to be produced by a professional advertising firm. Although you may use your descriptions as teases at times, you should always give a clear summary of what your video has to offer its audience. If at all feasible, write it in a way that makes others want to respond. Remember to include your main keywords in your descriptions, but they must make sense and not just be a random collection of words. 
Include Branded Content
As with any social marketing program, the sort of material you publish on TikTok must be balanced. The majority of your videos should entertain or enlighten your viewers. If you acquire an audience via this technique, you should be able to incorporate a few additional promotional videos. Because the average TikTok user ignores advertisements, you must first establish your trust before releasing overtly promotional content. Give a series of advice on how to get the most out of your product, or explain how to use some of its more esoteric features.
Use The TikTok Effects
TikTok's collection of various visual effects is one of its most distinguishing features. While they may appear unrelated to marketing, they may be a strong technique for obtaining views. When viewers see a video with an interesting effect, they will click on it. You'll then be transported to a new page with a collection of additional videos that employ a similar effect. Many people will notice intriguing thumbnails and click on additional films in the collection out of curiosity.
Conduct A Competitive Audit
TikTok might help you achieve a competitive advantage. Whether or not your rivals are on the platform, discover at least four to six related brands or organizations to see what they're up to on the app. Learn from what has and hasn't worked for them. Determine each competitor's strengths, flaws, opportunities, and threats if necessary.
Track Performance Using TikTok Analytics
Finally, keep an eye on your TikTok statistics. This is only available if you upgrade to a business account, and it may be extremely useful in determining your most popular videos and the ideal time to upload each day. Some of the data include video views, growth rate, trending videos, and average watch time. Transnational data points, such as hashtag views and the Discover page, allow you to monitor trend performance over time. You'll be able to tell if a trend is still current and worth developing material for.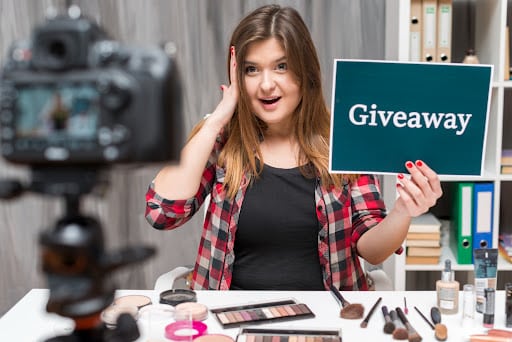 Why TikTok Is Good For Small Businesses
TikTok may be quite helpful for your company if you use it wisely. It provides you the chance to produce interesting, varied material that your audience will find authentic.
Reach of audience: In the company of social media giants like Facebook, YouTube, and Instagram, TikTok is one of the most popular platforms. In 141 countries, there are 1 billion active users each month. More users mean more chances for their eyes to see one of your brand's advertising. Because of this, it provides a powerful marketing platform for companies looking to connect with a large audience.
Chance to be imaginative: On TikTok, brands who produce funny and engaging videos succeed. This enables you to examine many features of your business, such as what makes you intriguing and enjoyable, and TikTok offers a place where those entertaining aspects will be recognized (and can even make you money).
Consumer engagement: TikTok has a high engagement level because users actively connect with the content on the app rather than simply downloading it. The typical user uses the app for 858 minutes every month, and this amount has been rising rapidly year over year. This allows you to witness great brand interaction together with TikTok's special delivery algorithms.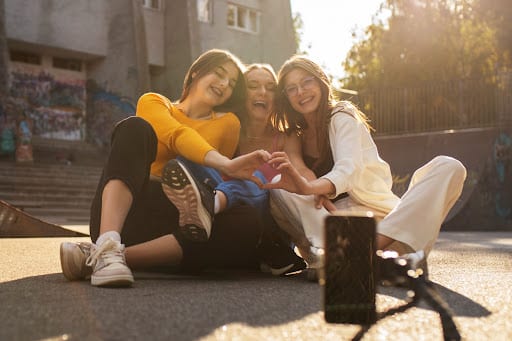 Why Join TikTok Marketing Today
In comparison to Facebook, Instagram, and YouTube, TikTok is a relatively young platform, particularly in the business sector. Due to the lack of a developed influencer network and the lower number of users seeking sponsorship and ad spots, it is also significantly less expensive to promote. 
However, it enables you to take the critical first step in marketing to Gen Z, a generational group that is notoriously hard to reach and the importance is growing as they establish a stronger value of the business. It's not hard to market to younger generations; you simply have to reach them where they are, follow their rules, and have some fun while doing it.
Tanke is an influencer marketing agency that helps you choose the appropriate type of influencer relationship for your TikTok marketing campaign, links your brand with influencers, and helps you execute a good strategy.