Gucci Bloom is the first perfume imagined by Alessandro Michele, the avant-garde and new director of the Fashion House Gucci. Composed of floral of jasmine, tuberose absolute and quisqualis indica, this fragrance has been designed to celebrate the authenticity, vitality and diversity of women. During this spring launch, Gucci challenged us to develop a creative influence campaign around Gucci Bloom.
Inspired by the movie campaign and the storytelling around the product as well as the spring scent of Bloom, Tanke creative team offered to the chosen influencers and the artists the opportunity to deliver an artistic interpretation of the history of the perfume. Sublimating this fragrance through the universe of Bloom, in which wild and flowered nature reclaims its rights. The talent of each one was expressed through photography, illustration, art paper, stylisme, painting or collage. 
Seduced by the really well made content created in the United States for this same launch, we have decided with Gucci, to collaborate with artists and original content creators. For this campaign, we have selected 10 new women whose Instagram feed reflects the universe of Gucci Bloom. All of them really inspired and enthusiastic to create a visual for the famous Fashion house, were able to suggest their interpretation of the fragrance to their community. 
The campaign was organized around 3 contents. First of all, we proposed to the girls to benefit from a communication operation set up by the brand, the creation of a floral fresco at the street art wall Canal Saint-Martin then a street art wall rue Jean-Baptiste Pigalle, to tease their audience through a story about the upcoming project with Gucci. Then, the publication of their creation on their Instagram account with dedicated mentions and hashtags (@Gucci, #guccibloom and #inbloom). And finally, a story push post, asking the audience to look at their creation for Gucci, if it was possible, with a swipe up link to go to the e-store.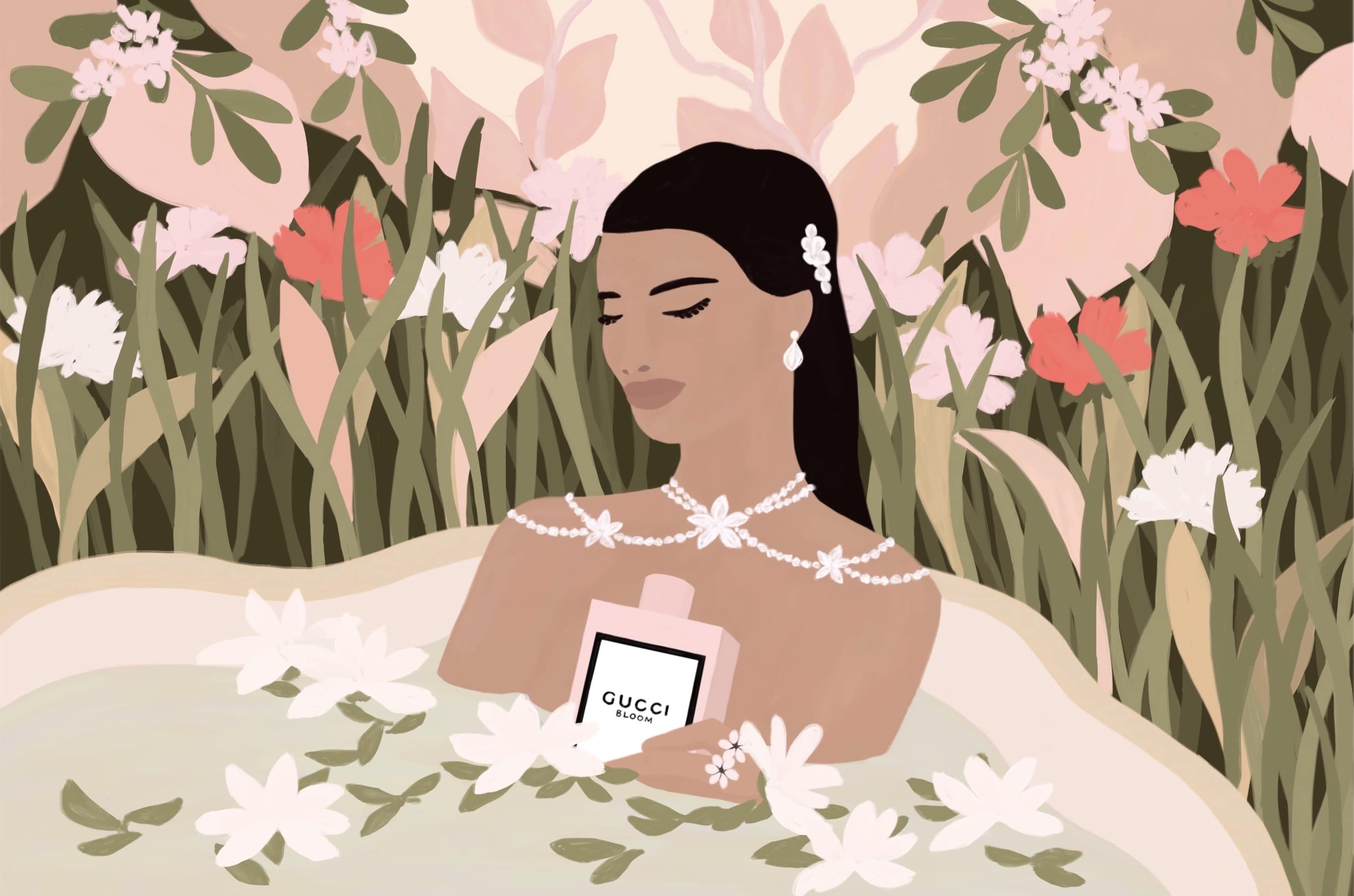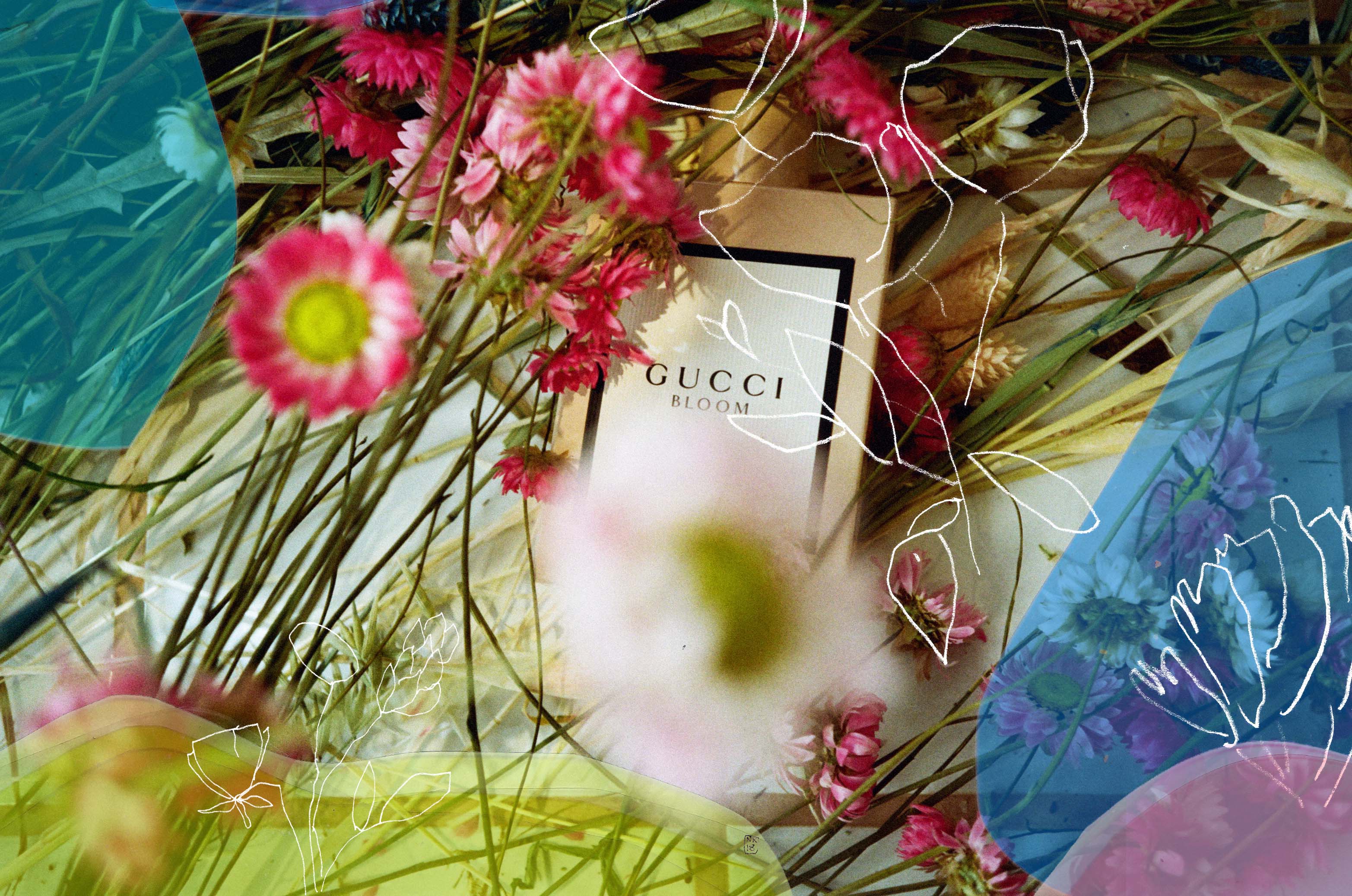 The French influencer campaign for the launch of Gucci Bloom incarned by Nelly (@musesuniform), Virginie Morgand (@virginie.morgand), Edith Carron (@edith_carron), Caroline Drogo (@carolinedrogo) from Les nanas d'Paname (@lesnanasdpaname), Noemi Ferst (@noemiferst), Lia Rochas Pàris (@liarochasparis), Nina Kolchitskaïa (@ninakolchitskaïa), Yasmine Baïou(@yasmineodalisque), Marie Doazan (@mariedoz) and Marie Guillard (@mariegui), will have allowed to create more than 70 contents. 
More than a drive to store, this brand content campaign allowed to register the influence actions of the brand in line with the new artistic direction. 
Between animated content, illustration, film photography, the content offered by our selected influencers with an authentic  and very personal style has used modernity and tradition to interpret Gucci Bloom, and we hope, were able to embody the diversity imaginated by Alessandro Michele. 
To see all the creations from the french influence campaign for Gucci Bloom, watch this case study below: