Without question, TikTok is the king of social media right now. It may not have as many daily users as Facebook or Instagram, but engagement and brand loyalty are at an all-time high. It has evolved into an excellent platform for consumers, producers, and companies since its debut in 2018. However, while TikTok is portrayed as a young person's game, this couldn't be further from the truth. TikTok has shown that it is here to stay, meaning it's now or never for brands to jump on board if you are keen to reach younger generations. TikTok's unique culture and capabilities make it the most challenging social media platform for content production for many marketers. As a result, brands who invest in TikTok influencer marketing have a significant advantage.
It should not be a surprise, therefore, that TikTok is expected to surpass YouTube to become the third most popular channel for influencer marketing spend, behind Instagram and Facebook. TikTok's most important feature like YouTube's is video sharing. So that any TikTok influencer marketing plan would focus on influencers creating, sharing, and sometimes live-streaming videos that promote your business and make it enticing to their followers.
As a marketer, the idea of adding another social media network to your radar may sound daunting, but it's worth seriously considering creating a TikTok plan. Because the app uses a specific formula to expose content, you have a decent chance of having a video go viral, or at the very least of getting your content viewed by new people. Even if you want to spend less time developing TikTok content, planning ahead of time is a wise idea.
Of course, unless you've been following up with our prior Influencer Marketing Hub blogs on the issue, if you're over 35, you've probably never heard of TikTok.  So, we will start by discussing, how to reach new audiences and increase sales on the TikTok influencer campaign.
Why Should Businesses Use TikTok?
Marketers utilize TikTok on a regular basis to engage with new consumers. Most of them choose organic content tactics to increase visibility and attention. User-generated content, which is created by encouraging your audience to create and share videos, is one of the most effective organic tactics that most businesses use on TikTok.
Here are three easy stages for planning a TikTok influencer marketing campaign:
The organic reach is unmatched. Now is the ideal time for marketers to join the TikTok bandwagon. It's been around for a while, so the problems have been worked out, and it has a significant user base. However, it is still a relatively new app in its golden era of organic reach.
When Facebook and Instagram originally began, we saw the same thing: the networks delivered a massive amount of organic reach. They wanted users to succeed, and they anticipated that success would attract more users to the site.
TikTok is now working to develop a community of creators, with the hope that as creators build an audience on TikTok, they will become more engaged with the site and continue. 
Before TikTok hits the inevitable content saturation stage, every brand's marketing plan must include TikTok as a channel. You will be rewarded for it.
It's a good experimental phase. Every brand with a significant TikTok presence began with a testing period. It's the ideal spot to experiment with various content to determine what sticks and resonates with your audience. 
The TikTok algorithm distributes every video that does well to a large audience, allowing you to receive significant levels of engagement even if you have small followers. 
TikTok is where Generation Z is. According to eMarketer research, TikTok will have more Gen Z users than Instagram by the end of 2021. Furthermore, according to the same report, TikTok will have more US users than Snapchat by the end of 2023.
If the majority of your audience is under the age of 25, it makes sense to focus the majority of your social marketing efforts on your TikTok presence. And, given that roughly 40% of millennials are regular TikTok users, it's definitely worth being on the platform regardless of who your target audience is.
Give followers a look at your branding. While Instagram users want quality content, TikTok has a much more laid-back vibe. This is where companies can upload entertaining and genuine videos that showcase who they are as a business. 
Save the large-scale production shots for Instagram and focus on unplanned and natural material for TikTok. You'll quickly realize that TikTok seems like one huge community, where individuals are more comfortable letting their hair down and showing off the 'unfiltered' areas of their life.
Reach the perfect audience easily. TikTok's algorithm is surprisingly accurate. Users will be provided specific material based on their interests, no matter how niche, within half an hour of scrolling through the app.
This is fantastic news for brands! Without investing time and money in audience data mapping, you can get your content in front of the individuals who want to see it.
3 Steps In How To Create An Influencer Marketing Campaign On TikTok
Creating an effective TikTok influencer campaign needs rigorous research, planning, and imagination.
Here are three easy steps for creating a TikTok influencer marketing campaign:
Step # 1: Set Precise Campaign Objectives
Once you start setting up partnerships with TikTok influencers, it's essential to ask yourself, what am I trying to achieve with this campaign?
Setting your influencer marketing goals, whether they are to increase brand awareness, reach, or revenue, will help you find the proper TikTok influencers.
It's useful to set out campaign information at this point. Take this into consideration:
How much can you spend?
What is the intended duration of this campaign?
What number of influencers are you looking to collaborate with?
Do you have the means necessary to complete this?
Step #2: Seek out Related TikTok Influencers
Finding influencers is the next step after establishing the campaign's objectives and expectations. To achieve your objectives on TikTok, you don't have to look for creators that have thousands of followers.
Indeed, the quality and longevity of a single video are significantly more essential than the number of fans a creator has. The more niche the influencer, the better. Fortunately, there is no shortage of creators on the platform.
But there's a catch: with so many TikTok creators, how can you select the ideal TikTok influencers to collaborate with?
Here Are Five Methods for Finding TikTok Influencers:
1. Seek TikTok influencers who are currently promoting about your product.
2. Analyze existing collaborations in your business.
3. Consult your community for ideas.
4. Consider who your target audience is already interacting with.
5. Spend some time surfing around TikTok.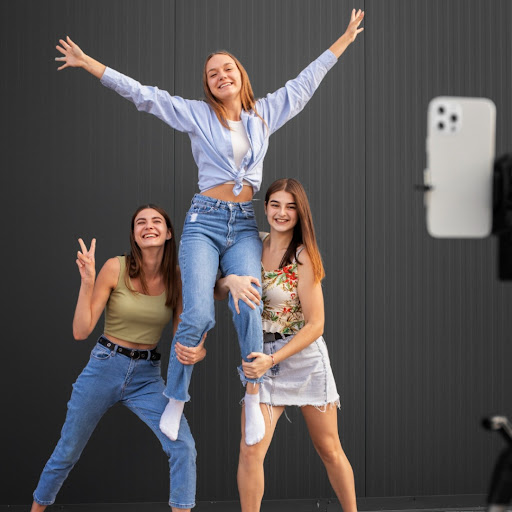 Step #3: Contact TikTok Influencers
Once you've narrowed down your list of possible influencer partners, it's time to make the important first step.
Your initial communication with a creative might create or break a potential partnership, so it's worth the additional effort.
If unsure, refer to our guidance below:
1. Look up the right contact information. Make sure to search the internet and look them up on social media.
2. Identify yourself: Understand your identity and your responsibilities. Discuss why you believe they would be a good match for the campaign.
3. Describe your proposed campaign. Inform them of your plans for the partnership deal.
4. Request their media kit. This offers you an excellent idea of their audience demographics, key data, and previous collaborations.
5. Specify your budget or request for their pricing. Be upfront about this from the start.
How And Where To Find TikTok Influencers
If you're establishing a social media strategy in 2022, it'd be impossible not to consider using TikTok. With over one billion monthly active users and more than 173 million first-time installations across app stores in the final quarter of 2021 alone, it's just as strong as any other "huge" platform.
Now that you understand what types of influencers you're searching for, it's time to start your research. Here are three of the best strategies to locate relevant influencers on TikTok:
1. Google Search
You can also hop over to Google to pop in your target keyword and then add "TikTok influencer" at the end.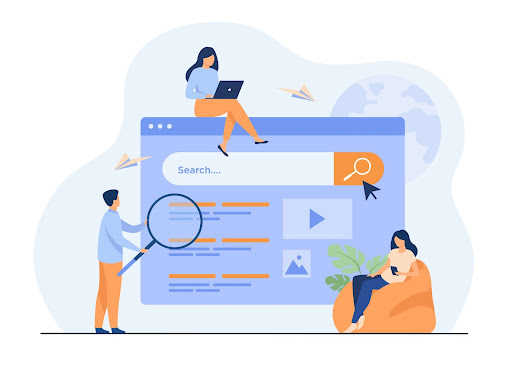 2. Discovery Page
On the primary discovery page, you may enter particular keywords or industry trends to uncover influencers that may be a good fit for your brand. You may also look for hashtags, recommended accounts, and popular videos.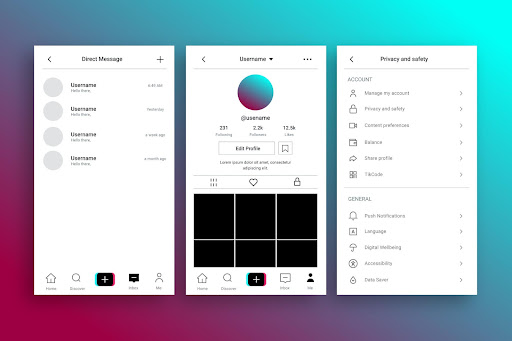 3. TikTok Influencer Platform
You could also utilize a site designed to link businesses with TikTok influencers. You can find a tool online like search engines that identify influencers and present analytics about them such as followers, views, likes, and engagement rates.
Choosing The Best Influencers For Your Brand
It makes no difference whatever social media you employ for influencer marketing. The number one guideline is to choose the proper influencers for your business. You must first guarantee that your brand's target clients are using TikTok. Are you targeting the right target audience?
Assuming you offer to a younger audience, you must assess which sorts of videos are most likely to appeal to your target market. Are they going to be most engaged in TikTok's core music videos, are they more into clips offering beauty suggestions, are they into stage performances, or maybe even skateboarders performing tricks? Then, look for TikTok influencers that appeal to the same categories as your core target clients. If you need help locating relevant influencers, you can consider collaborating with an influencer platform. 
The benefit of looking for famous influencers in your field on TikTok is that they will have a huge following of fascinating, engaged individuals who will watch any videos they upload about your product/brand. However, keep in mind that relevancy is more essential than reach. Choose TikTok influencers with the most relevant audiences for your aims rather than those with the most followings.
Once you've identified appropriate influencers, you'll need to approach them and build collaboration. You must guarantee that any agreement is acceptable to your influencers. They will not participate unless there is something in it for them and they can see how it will benefit their followers.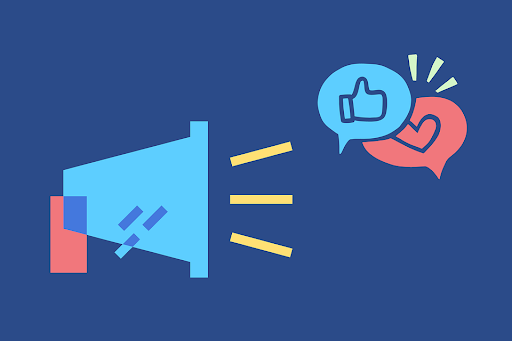 Collaborate With An Influencer Agency That Cares About Your Development
Finding the proper influencer marketing agency to cooperate with for your business campaigns may be difficult since there are so many aspects to consider. Collaboration with influencer marketing companies, on the other hand, delivers enormous benefits and advantages. Brands help connect with the proper influencers for their purposes, allowing them to provide sophisticated marketing plans and give quality effective content to their audiences. 
However, if you are still hesitant and maybe puzzled about which marketing platform or marketing agency to select. Tanke, a specialist marketing agency, can undoubtedly give the finest campaign results you want.