Influencer marketing can be one of the most effective ways to raise brand awareness, reach a larger and more specific audience, and gain engagement. Social media influencers have established a trusting relationship with their audiences. People will listen to what influencers have to say about your product and service offerings because their opinions and the things they say come from their personal experiences.
To increase sales and brand awareness online, businesses collaborate with social media influencers to reach a large number of individuals, your business niche, and key communities. However, that is not the only advantage they can obtain. Business owners and marketers tend to overlook other benefits and important factors that they should consider leveraging.
Below will talk about the other benefits of influencer marketing that you might not be aware of:
Influencer Marketing Benefits
Apart from traditional marketing methods, businesses and brand owners are now shifting their focus to social media platforms in order to reach a larger audience and engage with key communities.
1. It helps You Avoid Ad Blockers
Nowadays, people are more likely to use ad blockers as a precaution against unsecured ads because of the prevalence of phishing and other forms of cyberattacks. To safeguard their personal data, people tend to rely on ad blockers to skim out unsecured and suspicious ads.
While your social media advertisements are secure, most consumers do not want to view ads and often simply ignore them by clicking the skip ads button right away. But instead, people are more likely to watch brand sponsorship and promotional content if it is made by their favorite social media influencers.
See Also: Influencer Marketing is the Answer to Your Ad Blocking Problem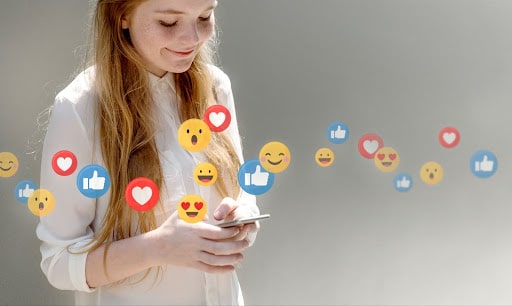 2. Makes Your Audience Feel Valued
There are a number of ways social media influencers are able to provide value and importance to prospective customers. Bike companies can partner with prominent cyclists to promote their brands. Food brands can collaborate with social media food bloggers to film food reviews for their offerings.
Eminent influencers with a strong affinity for your brand are in a position to provide their professional insights and reviews to the audience, giving them vital information and making them feel valued. Collaborating with influencers creates endless opportunities for businesses in promoting their brands.
3. Influencers Can Help You In Content Strategy
Consistently providing engaging and interesting content is a challenge. Businesses may lose their creativity and run out of ideas. This is where influencer marketing enters the picture.
Social media influencers are also known for producing content that resonates with their target audience. Influencers have a large following on social media platforms such as Facebook, TikTok, and Instagram because they are known to understand what their audience wants. Brands can benefit from this by collaborating with social media influencers to connect with their consumer base.
4. Creates Fresh Possibilities
It is invaluable to collaborate with social media influencers to create amazing content that is relevant to your target audience. The data gathered can be used to fuel your creativity with the goal of incorporating it into your own content strategy so that it appears to be coming from a creator rather than common advertising, making your ad more engaging and credible to audiences.
Collaboration with influencers benefits both brands and influencers. While brands benefit from social media creators, influencers gain exposure to new audiences, resulting in an increase in follower count. Making it possible for both of them to benefit from collaboration.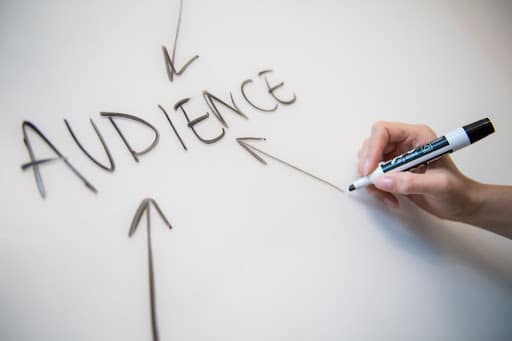 5. Helps You Reach Key Audiences For Your Brands
From nano to mega influencers, brands have a number of options when it comes to choosing the influencers they want to collaborate with. Niche social media influencers can assist you in reaching the right audience for your campaign.
Tanke, an influencer marketing agency, collaborated with Rimmel London to launch an influencer marketing campaign for their new "Shake The Mascara" campaign, partnering with micro-influencers to produce the "Catch It" and "Shake My Head" Instagram posts. The effectiveness of the campaign was demonstrated by reaching 2.3 million followers.
Influencers with a large following are not suitable for your brand. Instead, there are a number of social media influencers who have a small number of followers but are well-known to have expertise about your product or service offering, making them more suitable for your brand campaign.
6. Influencers Help You Build Brand Awareness
Social media influencers are regarded as experts in their fields by their followers, and their opinions and recommendations are highly valued. Because influencers have already established a number of trusting relationships with audiences, influencer marketing is an excellent way to raise brand awareness.
Bourjous and Tanke partnered in launching an influencer campaign to promote their brand across foreign markets – promoting brand awareness and driving consumers to brand partner stores. Tanke collaborated with middle to macro influencers for content creations that were posted on Instagram and YouTube.
Working with the right influencers provides you with tremendous benefits. They already have sizable followers who fit your ideal customer profile. Over time, audiences usually develop a trusting relationship with their favorite influencers. These audiences are more likely to be influenced by the creator in their purchasing decisions, indicating that they have a high likelihood of purchasing. 
7. Provide Positive Views About Your Brand
The concept of influencer reviews is simple: businesses give them a product or provide their service offerings in exchange for a review on their media channels on different social media platforms. Influencer reviews provide audiences with positive views about your brand.
In most cases, social media influencers only require the product or service in exchange for the review and it also gives them the opportunity to create valuable content for their media channels. However, some influencers require monetary compensation in exchange for their reviews. Influencers with large audiences, such as macro and mega influencers, are more likely to request monetary compensation.
8. Helps You Reach Niche Audiences
Relevance is the key to a successful influencer marketing campaign. Partnering with prominent social media influencers may earn you a number of audiences to learn about your brand, but it does not necessarily mean that it will drive your audiences to seek your product and service offerings.
Regardless of how positive the reviews from these influencers are, a percentage of people who see sponsored posts from influencers on social media platforms may have no interest in your brand. Thus, to make sure that your influencer campaign will interest your target audiences, partnering with eminent influencers will help you reach your niche audiences effectively.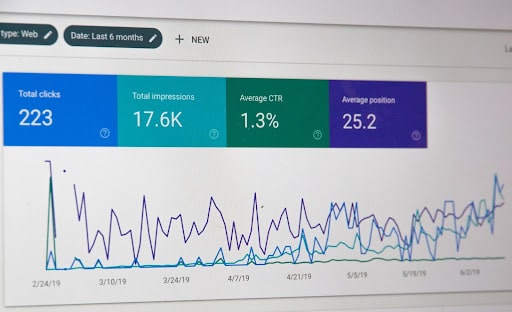 9. Boost Your SEO Ranking
Ranking organically on the Search Engine Result Page is a bit cut-throat. With a huge amount of competition from different sites, it is almost impossible to earn the top spot on search engines.
Partnering with bloggers can help you gain high-quality links for your website. The more sites link to yours, search engines think your website is credible and trustworthy, thus helping you rank high on SERP. Collaborating with these creators also helps spread awareness of your brand, which in effect, increases your traffic as more people search for your brand.
10. Allows Access To Research Opportunities
Social media influencers can also be a source of information. They are able to provide fresh ideas to help you create better content in your marketing strategies. Influencers are also known for their creative and engaging content. They know how to present your brand in front of their audiences.
Collaboration with content creators enables businesses to develop better ideas for a brand promotion that do not sound like traditional advertising but instead give the impression that it is coming from a person, making it more engaging and entertaining.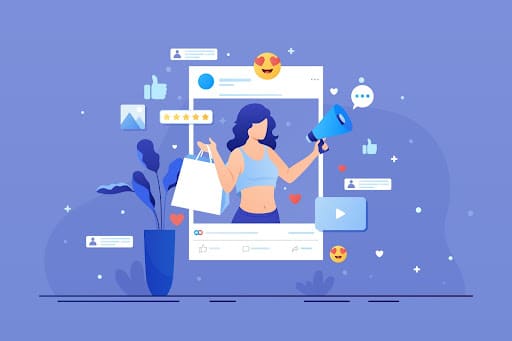 11. Helps Your Business Appeal To Younger Audiences
It is evident that today's generation is much more active and engaged on social media. In fact, they use these platforms not only to connect to people but also to gather information and learn about a brand or a specific product.
Gen Z's buying power has been on the rise with combined spending of $100 billion globally as this generation enters the workforce. With them purchasing from their own pockets, Gen Z can also influence what their family or friends have to purchase. Leveraging this power can help brands like yours to spread awareness, thus cutting your advertising cost. Here's how.
Producing advertising paraphernalia in-house can be extremely expensive as these assets go a long way before getting published online. With the help of influencers, you can outsource the production of this content from them. It would be more personalized and appeal more to your target audience. And that's a bonus!
12. Cocreate With The Experts
Influencers are experts in their own field as is evident in their huge amount of audience following and liking them. Collaborating with them would be advantageous. Imagine a brand expert like you working together and creating content with someone knowledgeable in engaging and reaching audiences. That would be very powerful.
Creators come up with creative ways to introduce and integrate brands in their posts. The content they post is what audiences engage more because they are more informational and personal, which resonates more with the audience.
See Also: The Power of Influencer Endorsement
13. Influencer Marketing Is Accessible To All Business Sizes
Influencers are generally experts in their fields. One of the most appealing aspects of influencer marketing is that it can be used by any industry regardless of size. A low-cost influencer marketing strategy, for example, would benefit small businesses more. For larger brands, a comprehensive plan requiring significant investment to work with mega influencers is a better option.
Benefits of Influencer Marketing from a Different Perspective
Through social media influencers, your company can broaden its reach, raise brand awareness, and generate sales by promoting your brand across multiple social media platforms. Influencers serve as a bridge between businesses and their target audiences in order to spread messages and build brand awareness online.
Brands use influencer marketing as their means to improve their marketing campaigns. However, brands frequently overlook other influencer marketing benefits that they could take advantage of. Influencer marketing is one of the most effective ways to quickly build your brand awareness online and reach your target audiences. Thus, utilizing all of the advantages and benefits of influencer marketing could benefit brands.