An influencer marketing agency connects brands with influencers ranging from nano to mega to help brands promote their products and service offerings. An influencer marketing's success does not only rely on the marketing strategies but is also highly dependent on what type of influencer a brand collaborates with. This is where influencer marketing agencies come into play.
Factors You Need To Consider
From nano to mega, there are various types of influencers with different perks depending on their niche and engagement rates. Collaboration with the right  influencers that match your brand will provide you with tremendous advantages in improving your brand awareness and increasing sales.
The existence of influencer marketing agencies nowadays makes brand awareness campaigns in social media much easier and a lot more effective. Influencer marketing agencies use effective marketing campaign strategies and metrics to help you select and connect with the right influencers for your brand.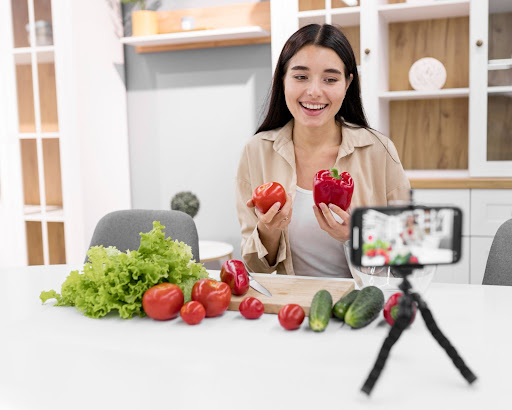 Connects You To influencers That Suits Your Brand
One of the most significant benefits of working with influencer marketing agencies is that they are familiar with prominent influencers. Their network of influencers, which they have built up through previous marketing campaigns, makes them the most dependable in-between connection with the influencers who are right for your brand.
During the release of the film The Ghost In The Shell, Paramount worked with Tanke to create influencer videos promoting the film's release. To promote the movie among larger audiences and niche communities, Tanke carefully selected each of the influencers involved in the campaign. The chosen influencers are known to be movie enthusiasts as well as experts in film direction and production. The promotional video that was posted in 
When it comes to selecting influencers, Influencer Marketing Agencies are experts. They employ influencer metrics and other influencer variables that must be considered when selecting influencers to work with. This is one of the reasons why brands should not work with random social media influencers without first considering the brand's and the influencer's compatibility. Consider working with influencer marketing agencies to help you with your brand campaigns.
Detailed Campaign Reports
Partnering with an influencer marketing agency provides extensive insights and campaign reports. These include metrics such as Return On Investment, Cost Per Acquisition, Brand Awareness, Brand Sentiment, Website Visitors, Reach, Engagement, and Sales.
Essentially, influencer marketing agencies enable you to make informed decisions about your brand campaigns.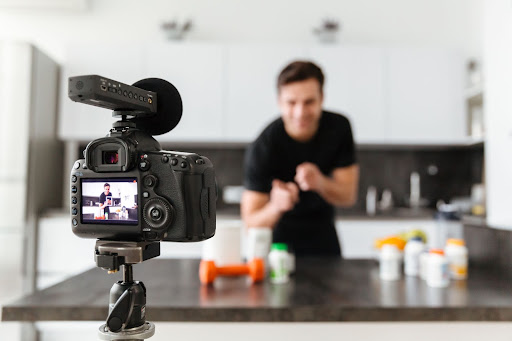 They Know What Works
They show you what works and what doesn't.  Influencer marketing agencies are constantly learning from their clients and the influencers with whom they have collaborated with. Their previous marketing campaign learnings and experiences enable them to develop effective marketing strategies that deliver positive results.
Influencer marketing strategies are not built overnight. In every brand campaigns, careful planning is a must. The social media landscape is ever-changing. It is highly dependent on the trends, what are current happenings, issues, and entertainments,u  including as of what the audiences would like to see. Corollary, brand marketers must be able to determine what works and what does not. This is one of the reasons why brands trust Influencer marketing agencies – they are regarded as industry experts and trusted by brands, mainly because of their success from their previous campaigns.
Capable of Recognizing Fake Followers
The number of followers an influencer has is meaningless if those followers are not engaging with their content. Those 'followers' are either fake or irrelevant. As a result, brands are hesitant to invest in influencer marketing campaigns. This situation makes influencer marketing agencies ideal for brands who want to keep out from influencers with no real followers.
Understand Social Media Algorithms
Social media platforms have different algorithms. Such as, Facebook that weeds out fake news; andTwitter has an algorithm that makes it easier to see feed in chronological order. Not every influencer marketing agency is able to make use of these algorithms in their marketing strategies. 
Collaboration with the right influencer marketing agency that understands the various algorithms of social media platforms allows brands to effectively utilize the benefits and advantages that social media marketing has to offer.
Uses The Latest Social Media Trends
Collaboration with the right influencer marketing agency that understands the various algorithms of social media platforms allows brands to effectively utilize the benefits and advantages that social media marketing has to offer. Social media platforms are not the only ones that are changing, it's the users as well. Influencer marketing agencies are able to adapt to the changes and develop better marketing strategies.
To promote the release of the Tomb Raider film, the producers collaborated with Tanke to create a catchy and entertaining YouTube promotional video with YouTube social media influencers. Tanke was able to determine the most effective strategy by using the popular 'challenge series' to catch the attention of the audiences as well as keep them entertained throughout the video.
Brands should not only focus on the creation of their marketing content, but also as to what social media platforms or channels they should use. They should also consider the popular activities or trends audiences love to watch on certain social media platforms. This is where influencer marketing agencies can help. They are well-informed about social media trends and able to incorporate it as part of their marketing strategies.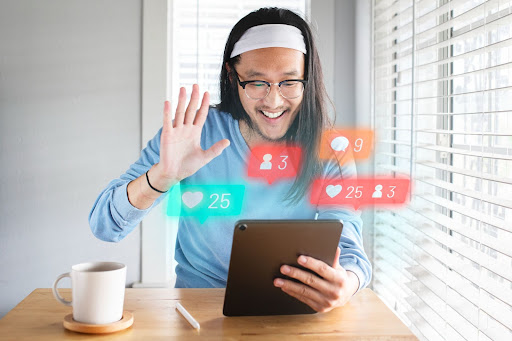 Builds Long Term Campaigns
Influencer marketing is not a one-time deal. It could be a series of campaigns aimed at achieving various brand objectives. Influencer marketing agencies help your brand create long-term campaigns that maximize campaign results and build lasting relationships with your audiences.
The influencer marketing collaboration between IBIS and Tanke is one example of a long-term influencer marketing campaign. In the duration of 12 months, 15 influencers have traveled throughout 50 IBIS hotels in France, in order to host events such as sports, cultural, and DIY events.
Finds Relevant influencers For Your Campaign
Influencer marketing agencies connect your brand to relevant influencers. However, they do not only choose influencers based on your brand niche, but narrow it down to the specific attribute of your brand.
1. The Relevance Of Your Brand To The Influencer's Niche
Make sure that the influencer adheres to the brand's industry. If you are in the camera industry, then you could look for influencers that are prominent for their photography skills. Because these influencers are known to produce quality photographs, people are usually interested in what kind of camera they use.
2. Influencer Metrics
Brands tend to focus only on the influencer's follower count. The greater the number of followers, the more effective the brand campaign will be. However, this is not always true.
A social media micro influencer with 30 thousand followers whose major influencers audience are photography and art students, compared to a mega influencer with 1 million followers with only about 2% are  into photography, the mega influencer is able to reach larger audiences but has no interest in your product, making the micro influencer to be the right choice of influencer.
Influencer marketing agencies help brands decide as to what type of influencer they should collaborate with based on the influencer matrix, including the Organic Follower Growth, Engagement Rate, and Audience Demographics.
Manages Influencer Contracts And Payments
Influencer marketing agencies do not only manage the influencer selection process and relationship building but also their service also include the contract negotiation and payment management. In common cases, brands are struggling in handling all of these tasks, part of the reason why some brands are becoming undecided whether they should invest in influencer marketing campaigns.
This is where influencer advertising agencies come in handy. They are experts in dealing with these issues, leaving no trace of unfinished business for their partnered brands.
Ensures Safety And Keeps Your Brand Aligned On Your Goals
Social media can be a channel to quickly improve your brand awareness online. This is one of the reasons why brands love influencer marketing. But it is not foolproof. Brands might use offensive content that would set your brand into demise. This is why brands in social media should also be knowledgeable about the basic social media standards and culture as to not offended audiences.
Influencer marketing agencies are social media experts. Aside from their effective marketing strategies, they also understand social media standards, culture, and as of what is permissible and prohibited.
 Manages Your Influencer marketing campaigns
In every business, time is a luxury. It is a scarce commodity mostly among brand owners. You might think that instead of investing your time and money on the planning and execution of your brand campaigns, giving your focus on other tasks that presently matter might prove to be more fruitful. This is how influencer marketing agencies are able to provide solutions for this.
Collaborate With The Influencer Agency That Values Your Growth
The number of factors that you need to think about and consider in finding the right influencer marketing agency to collaborate with for your brand campaigns can be a challenge. However, collaborating with influencer marketing agencies provides tremendous benefits and advantages. Brands are able to connect with the right influencers that suit their needs –  providing elaborate marketing strategies and delivering quality effective content for their audiences.
Our sales team will be happy to answer you and create with you the impactful strategy you expect!