PARAMOUNT x TANKE
Movie Launch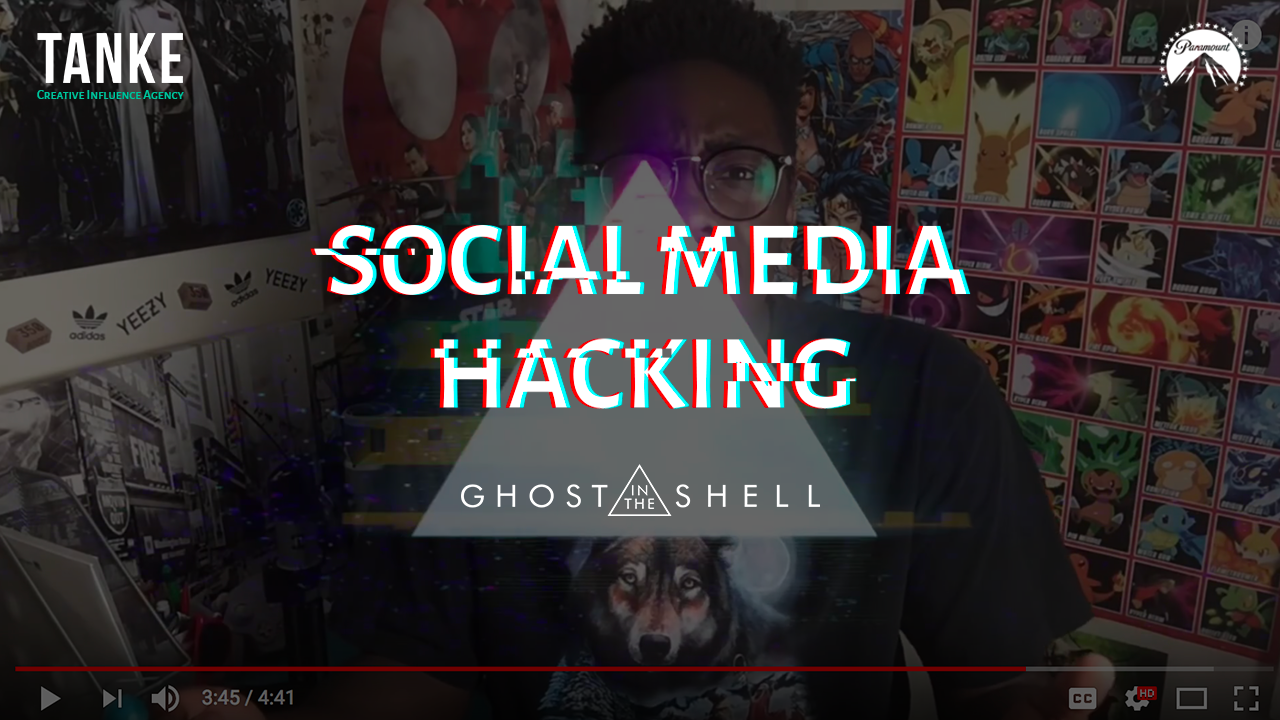 Case study Influence Marketing – Entertainment:
At the occasion of the release of the film Ghost in the Shell, Tanke was selected by Paramount Pictures to amplify the communication around the film on social networks.

The influencer marketing campaign briefly:
The story of Ghost in the Shell is the story of the major (Scarlett Johansson) who fights against a group of cybercriminals capable of hacking into all computers, machines and even people's minds… and why not Youtube channels and Instagram accounts. A scenario which inspired the Tanke team. The Ghost in the Shell logos were introduced on some of the Instagram posts of the campaign's influencers and the Youtube videos were interrupted by a Ghost in the Shell "Glitch" containing excerpts from the film as if the video had been hacked. An impactful campaign for the influencers' audience who believed there was a bug in the platform
A micro influence amplification came to support the top and middle influencers campaign and to create excitement around the film via the sharing of the film trailer on Instagram and Facebook.
Campaign results:
If you liked this case study, you can share it around you, on Linkedin, Facebook, Twitter.
Influencers present in the video :
Youtube – Romy, Journal d'une maman, Kirby 54, Alix Gavoille, Lou Deb, Marvin Kuraszewski, Lonni Miller, Gloomy Sarah
Instagram – @theogordy, @florian_nguyen, @felixpacaut

Your influence marketing project
If you are interested in this case study and would like to know more about how you can deploy your French or
international influence strategy to increase your visibility and boost your conversions, please contact us below: