After having created the French influence campaign for Gucci Bloom, Alessandro Michele's first fragrance, the Gucci team once again trusted us to work together to write the second part of the story of this already cult fragrance. A new chapter called Acqua Di Fiori, intensely fresher, with notes of blackcurrant and galbanum that add to the tuberose, jasmine and quisqualis indinca already present in Bloom's juice.
Wishing to continue promoting Bloom while keeping the artistic vein already favoured in the first campaign, we have chosen, with Gucci, to work again with a handful of French artists.
While Bloom echoed more the flowers of a garden, Acqua Di Fiori embodies "the freshness of young petals and a slight aquatic note". Like his predecessor, he pays homage to women, to their authenticity, vitality and joyful energy. Unlike Bloom, this new chapter will be more vegetal and more aquatic. It is therefore with these new elements that we have developed a new selection of artists.  Once again composed of women who, in addition to being affinities with the essence of Bloom Acqua Di Fiori, that is, the floral universe of the original fragrance, were inspired by plants and water, and their work was imbued with them.
So, sublimating Acqua Di Fiori meant putting vegetation and the presence of water at the heart of their creations. It is an exercise that our selection of artists has successfully carried out. For this section, photos, paintings, videos and illustrations in blue and green tones were used to illustrate and pay tribute to the freshness of Acqua Di Fiori.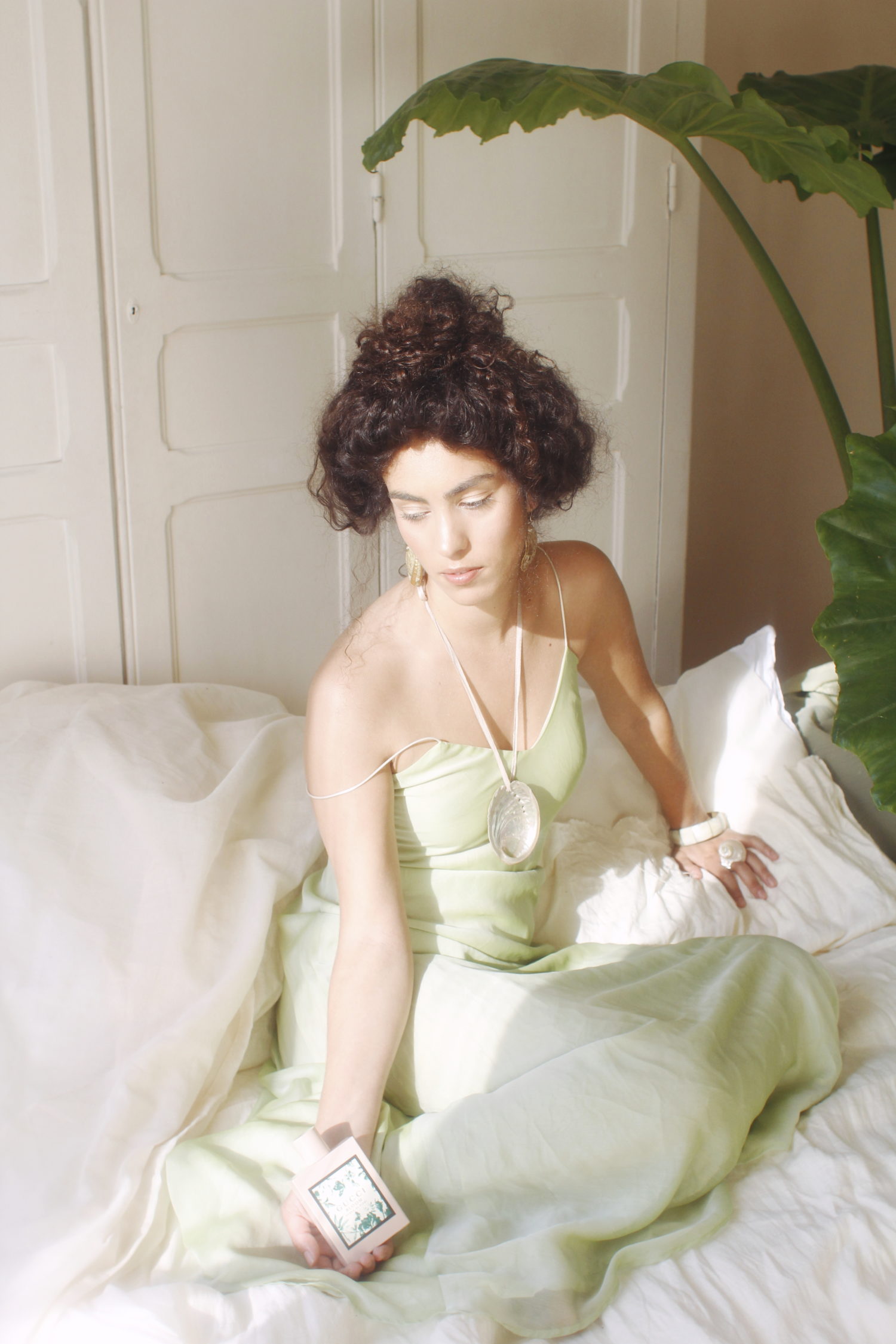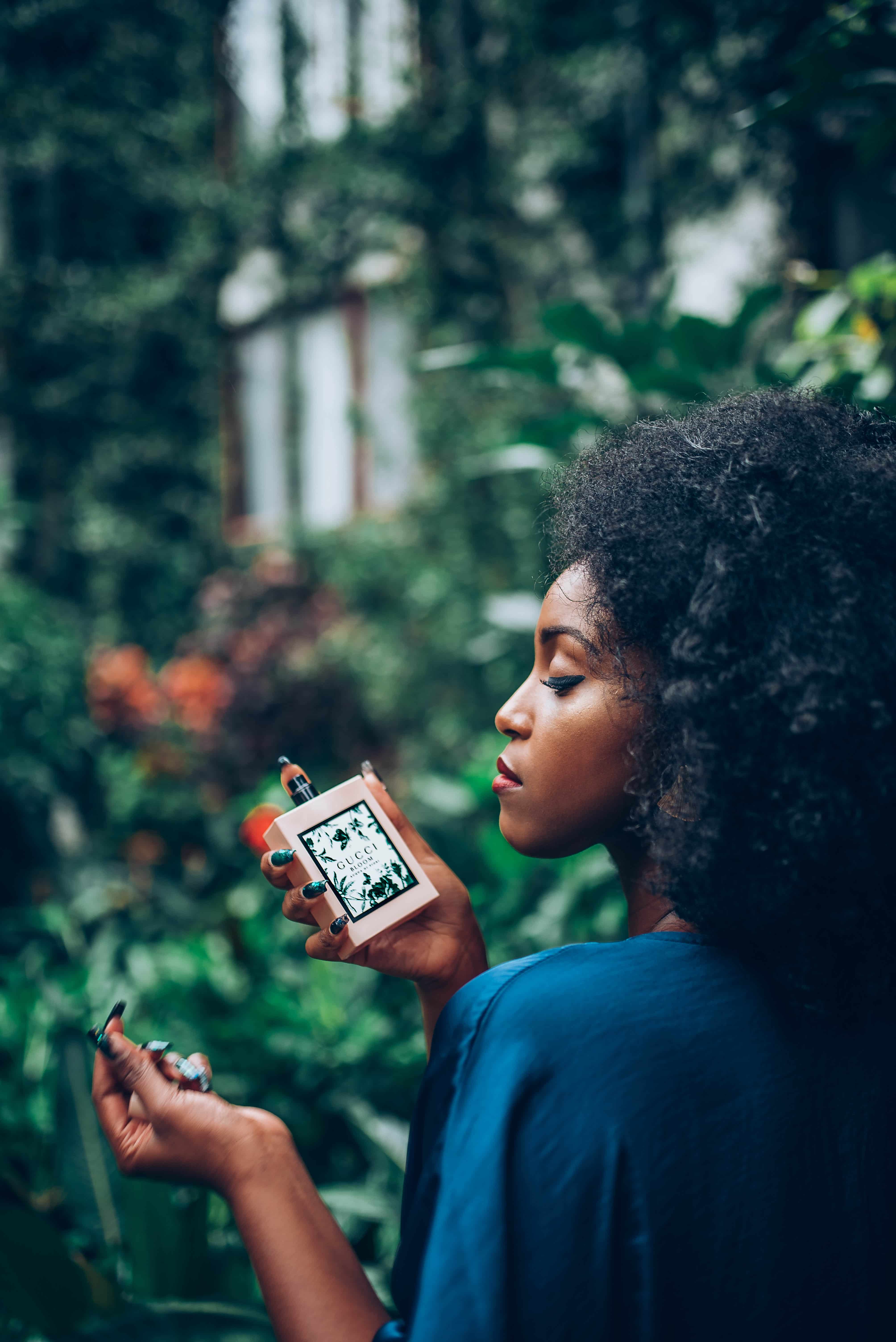 The campaign revolved around two contents per artist, an Instagram post of each artist's original creation with mention and dedicated hashtags (#inbloom #acquadifiori and @guccii) and a story (with the integration of a swipe up link where possible) showing the behind the scene of their creation.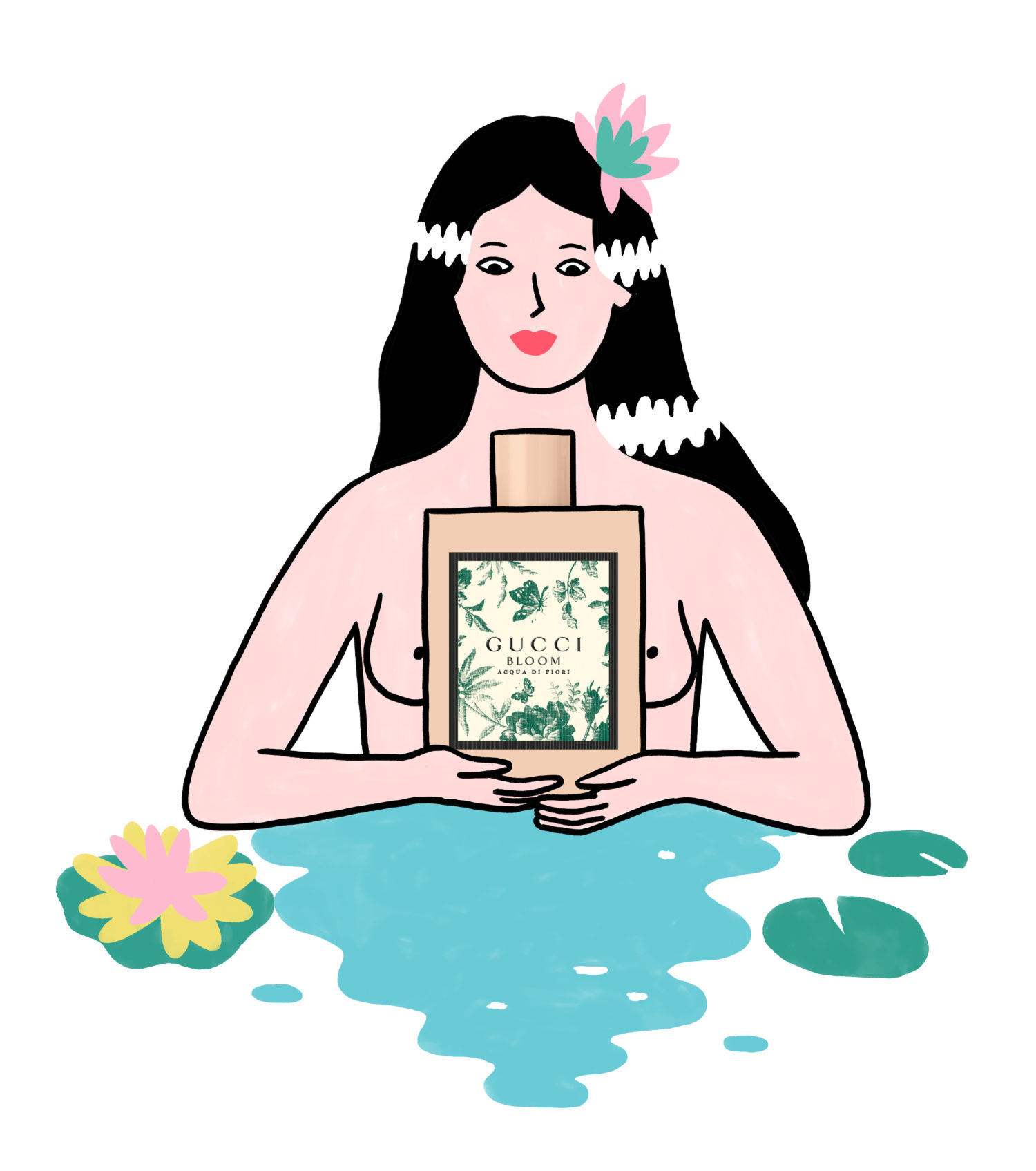 This campaign of influence was embodied by seven talented artists: Lorraine Sorlet (@lorrainesorlet), Nelly (@musesuniform), Marynn (@marynn_marynn), Anna Wanda Gogusey (@Annawandagogusey), Nastasia Dusapin (@Nastasiadusapin), Yasmine Baïou (@Yasmineodalisque), Romane (@oui.romane), it resulted in 28 creative contents.
This campaign, with varied, complementary media and original creations, will have been able to embody diversity and pay tribute to the freshness and delicacy of Acqua Di FIori, the second and penultimate instalment of the book Bloom.
Bloom and Acqua Di Fiori give way to Nettare Di Fiori, a more sensual and intense essence created from the juice of Bloom. A fragrance with more assertive floral notes and embodying a more assertive femininity that will complete Bloom's dreamy story by the beginning of 2019.