Micro-Influencers have proven that you do not need a million followers to have a successful brand campaign.
Micro-influencers promote brands that are relevant to their interests and expertise. Moreover, unlike mega and celebrity influencers who have a large audience but are diverse and have varying interests, micro-influencers frequently have audiences who are specifically interested in their niche. In this article, we are going to delve deeper into micro-influencers and how brands can benefit from them.
Micro-Influencers As Experts In Their Field
By definition, a micro-influencer is a type of influencer who has garnered 10,000-100,000 social media followers. They have a smaller audience than other types of influencers, which allows for more personal interaction with them.
Most micro-influencers are part of niche communities. This allows them to connect with unique communities and social groups. This is one of the main reasons why brands collaborate with micro-influencers to reach their target audience and build brand awareness among key communities.
Why Work With Micro-Influencers: Benefits And Advantages
Collaborating with micro-influencers for your brand campaigns opens up a variety of benefits and advantages for your brand. From building brand awareness in social media platforms to boosting your brand's conversion rate, the following are the significant advantages that brands can benefit from micro-influencers.
Higher Audience Engagement
Influencer marketing offers numerous benefits for increasing your brand's online visibility. While most brands presume that the larger the influencer's following, the greater the benefit to their brand. However, this is not always the case. Mega influencers in social media don't necessarily have high engagement rates. Part of the reason for this is that some people view their social media posts just to see the life of famous influencers and are not interested in the product or services they are promoting.
While macro to mega influencers has larger social media followers compared to micro-influencers, micro-influencers have a higher engagement rate with their audiences because they frequently communicate and respond to their audiences with a more personalized response.
Although audience engagement is not the only factor brands should consider in their marketing, if there is no audience engaging with the influencer's posts, it may indicate that some of their followers are likely fake. As a result, when deciding on the type of influencer to work with, their engagement rate must be carefully considered.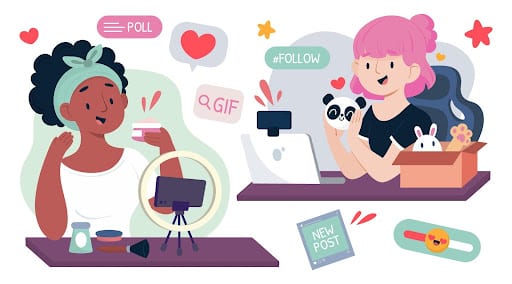 They Connect Your Brand To Niche Communities
Celebrity influencers have the ability to capture the attention of large audiences. However, their main audience is not always suitable for your brand marketing. This is where micro-influencers excel. 
Because micro-influencers have narrowed their focus, their followers are more likely to be people who are genuinely interested in their content and have a personal connection with them. Brands that collaborate with micro-influencers can more precisely target their audience. They are able to choose an influencer whose followers have a specific combination of gender, age, income, social status, and interests based on the brand's marketing objective.
One of influencer marketing's main objectives is to produce a large number of authentic content that would boost the brand's visibility and conversions. Within the span of 1 year, Tangle Teezer partnered with Tanke to collaborate with 15 micro-influencers and 6-9 middle-influencers to build brand awareness and generate Instagram account subscribers. The influencer marketing campaign produced 379 content pieces and garnered 6.5 million Instagram followers.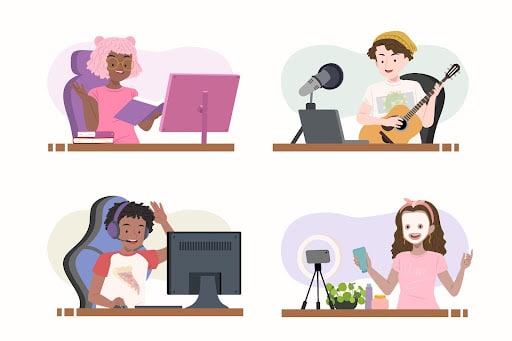 Cost-Effective Brand Campaigns
A pay-per-follower method is a type of compensation method that most celebrities apply to their collaborative campaigns. This makes your brand end up paying for large numbers of followers who are not interested in your product and service offerings. And in some cases, mega and celebrity influencers have pricing standards. These may include endorsement fees, appearance fees, and other fees that were not part of the pay-per-follower method.
Micro-influencers have fewer followers than mega-influencers, but their services are less expensive. This makes them ideal for brands that want to run effective influencer marketing campaigns but have a limited budget.
Given these factors, micro-influencers are able to provide a higher return on investment and cost-effective marketing campaigns for brands.
Open To Fresh Ideas And Feedback
In most cases, micro-influencers are new to the world of social media marketing, including brand promotions and collaborations. Corollary, they are more open to ideas, and feedback, as well as to different compensation methods, such as free products, free travel costs, and direct payments.
Unlike some of the mega-influencers and celebrities whose pricing policies and marketing strategies are already set in stone, micro-influencers can be more adaptive, and open to suggestions as to which brands will have the ability to maintain control over marketing campaigns.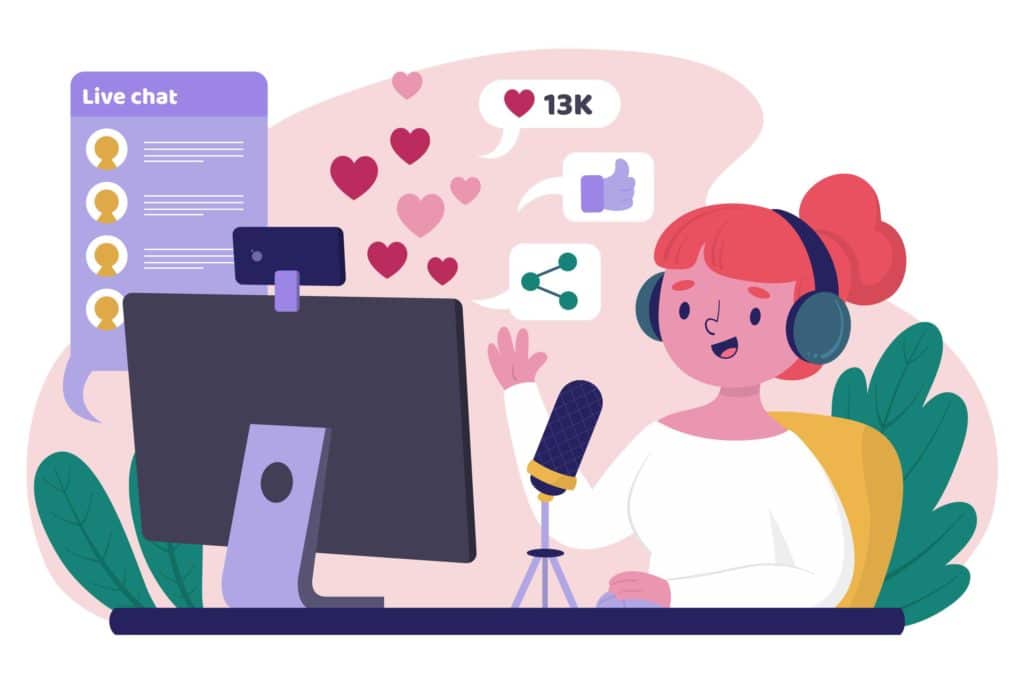 Build A Trusting Relationship With Audiences
It is inevitable that when the influencer's audience expands, campaign costs may rise. But collaborating with micro-influencers early helps brands negotiate better compensation deals. And if the influencer marketing campaign succeeds, micro-influencers can serve as ambassadors to boost the credibility of your brand as they grow.
The influencer's authenticity is essential in any influencer marketing campaign. Audiences will not engage with the influencer's content if they would not see it as something that is genuine and something that the influencers themselves have experienced. This is how micro-influencers are able able to build and grow a trusting relationship with their audiences. Because they are also known to be experts in their field, what they say is seen as something genuine and appealing to their audiences where in most cases they have tried and experienced it themselves.
They Are Willing To Work With Small Brands
Big-time celebrities and a large number of followers are not necessarily the best option for your influencer marketing campaign. Micro-influencers may typically feel more intimate and have a higher engagement rate, and conversion on their content posts. And more importantly, they are more willing to collaborate with new and small brands.
As the influencers' follower count increases, they become more particular about which brands they are willing to collaborate with including which type of products or services they can promote. This is particularly true in influencers who have garnered thousands to millions of followers. In contrast, micro-influencers are in the process of deciding what works for them, the type of brands that suit their interests, and the frequency of their posting schedule.
Potential Setbacks When Working With Micro-Influencers
Collaborating with micro-influencers has its ups and downs. It has a lot of advantages but is not prone to setbacks. The following are some of the possible hurdles brands will face when working with micro-influencers.
Smaller Reach
While macro and mega influencers are able to reach larger audiences, it is not the same case for micro-influencers – their reach is much smaller ranging only from 10,000-100,000 followers. Most brands, given the right budget, prefer to collaborate with macro and mega influencers due to their ability to reach larger audiences and communities. However, micro-influencers, have a much higher engagement rate than celebrity influencers because their audiences are more relevant to your brand's niche.
Difficulty In Building Brand Awareness
Micro-influencers' small follower count makes it harder for brands to reach larger audiences. It is because brands understand that when people see them collaborate with the people they admire, such as prominent influencers and celebrities, they can immediately gain the audiences' trust.
Finding The Right Influencer Takes Considerable Research & Investment
There are a large number of micro-influencers on social media platforms today. But finding the right micro-influencers that are relevant to your industry and brand niche can be a hassle. The amount of effort required is highly dependent on the budget. Brands may collaborate with influencer marketing agencies to find the best micro-influencer for their brand campaigns.
Influencer marketing agencies help brands connect with the right type of influencers for their marketing campaigns. A good example of this is Tanke's collaboration with NIOXIN for their influencer marketing campaign, which was launched to assist NIOXIN in reinventing itself—a new logo, new hair formulas, new product names, and architecture. By selecting the right influencers, Tanke's influencer marketing services assisted the brand in launching a successful influencer marketing campaign.
How Audiences Relate To Influencers Matters More Than Popularity
People will listen more to people than advertisements and brand promotions that sound robotic. When the audiences see themselves and their circumstances reflected in the influencer, they are more likely to put their trust in and follow the influencer. How people relate to the micro-influencer content and situation will help them build a trusting relationship with their audiences.
Trust and authenticity are important in any influencer marketing campaign. And trust breeds authority. Without trust, any brand promotional content you present to your audiences will have no impact and engagement. How the influencers are seen as experts in their field is relative to how much the audience will trust the influencers' opinions and recommendations. Besides those to whom they can relate their situation, people are also more likely to trust technical and academic experts. This is why micro-influencers, who are known to be experts in their niche, can effectively promote brands.